Former gang member talks about starting over
Posted:
Updated: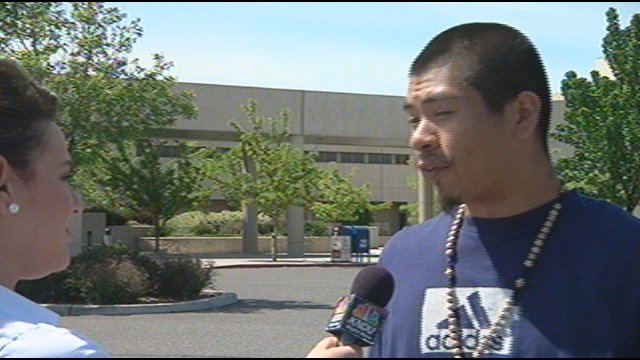 KENNEWICK, Wash. -- Gang violence is an ongoing problem across our region because many impressionable teens do end up joining gangs for friends and security reasons. But when they grow up and realize that it's not the life they want, getting out is harder than it looks.
"I started gang banging about the age of 12," says Alejandro Ayala of Benton City. Then at the age of 16, he went to jail for two years for burglary. That's when he realized the gang wasn't his family. "Some friends are just friends in the street, and once you're locked up behind bars its hard to even send one letter to them. Friends just forget about you," says Ayala.

Now 21 years old, and a father of two, Ayala says he grew up. "people do stop gang banging, people do move on, they do mature, they grow up, they have kids or whatever the situation is." But he says, the Benton County Gang Task Force still treats him like an active gang member.
"If someone for example decides they don't want to be an active gang member today, and they come to me and say we'll I'm not a gang member anymore, I'm happy and I'm glad that they made that decision. But that doesn't mean that we just forget about them. We still have that five year period that we're going to continue to monitor them," says Sgt. Carlos Trevino with the Benton County Gang Task Force.

Trevino says its important to keep an eye on suspected gang members and their friends and let them know, they're under their radar. "If you really truly want to make the decision to leave gangs, you have to not dress like a gang member, and not have tattoos that are gang associated, . That's why we continue to monitor them for those five years."
Trevino also says that having gang member friends is not the best way to start a new life, but getting help from an organization like Teen Challenge is the first step. Teen Challenge is run by Jesse Campos a former gang member. For more information on how to get help, call 509547-2389.