Click-It or Ticket Patrols
Posted:
Updated: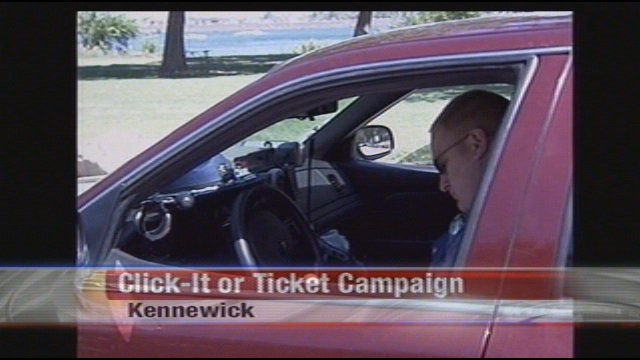 KENNEWICK, Wash.-- It's state law you must wear your seatbelt while in a moving car... But starting tomorrow law enforcement will be checking even more closely to see whether or not drivers and passengers are buckled up.
The annual two-week Click-It or Ticket campaign begins tomorrow. There will be extra patrols in the Tri-Cities to catch those who don't buckle up. Kennewick police say that during the two-week watch, there will be officers who's sole duty will be to site drivers who aren't wearing their seat belt. The two week campaign has been going for five years and in that time period law enforcement has given out three million tickets.
The Washington state law requiring seat belts to be worn went into effect a decade ago and it's estimated it's saved over thousand lives. Officer Ron Salter of the Kennewick Police Department, says people don't think it'll happen to them.
"Most accidents occur within a mile or two of the residence and typically that's where people don't want to wear their seat belts when they're going down the road because they think they're only going to be gone a minute. Unfortunately, it only takes a second for something to happen," says Salter.
The local law enforcement agencies that will be raising their patrols are Kennewick and Pasco Police Departments, Franklin County and Washington State Patrol. Those extra patrols will be happening both day and night through June 3rd.