Cyclists and motorists have to share the road
Posted:
Updated: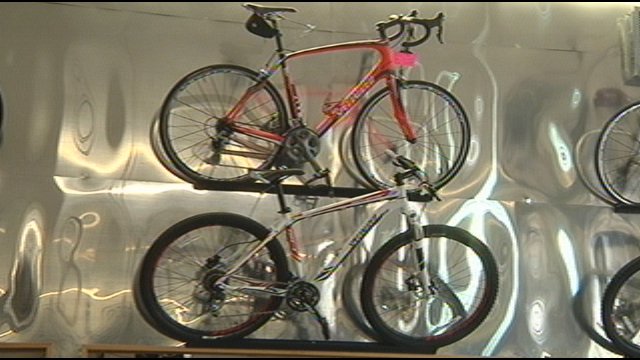 YAKIMA, Wash.-- As the weather continues to warm up, more people head outside and use bikes to get around. But how can you stay safe on the streets? And what should motorists remember when sharing the road?
"I've had stuff thrown at me when I've been cycling. You know, like beer bottles and stuff," said Mark VanKommer, an avid cyclist and owner of Valley Cycling in Yakima.
VanKommer says it can be pretty dangerous out on the streets for bicyclists, and as an avid cyclist and owner of a local bike shop he deals with the issue all the time.
"The biggest problem we have nationally is that a lot of people don't understand that a bicycle has just as many rights to the road as any other vehicle," said VanKommer.
That means a bike has to follow the same laws that a car does and can be ticketed if they don't.
"The operator of a bicycle is held by all the same rules and regulations that the driver of a motor vehicle would be," said Lt. Mike Merryman with YPD.
Merryman says YPD sees only a couple of car versus bicycle accidents a year but when they do, they're often pretty severe and happen because the motorist just couldn't see the bike.
"One of the key factors for bicyclists, for safety, is to wear bright colors, reflective clothing," said Merryman.
"I really like the flashing tail lights because even in daytime they signal, they're a flashing red light that signal to people that you're there," said VanKommer.
VanKommer says the most important thing to remember is to always wear a helmet. It's not required by law in Yakima County, but he does strongly recommend it.
"We have people that come in here every year where a helmet has saved their lives," he said.
In Yakima, it's also illegal for bikes to ride on the sidewalks, but it's important to remember that certain laws are specific to the county and city you live in so check with your local police department for details in your area.