Two men illegally practice shooting in park almost hit someone
Posted:
Updated: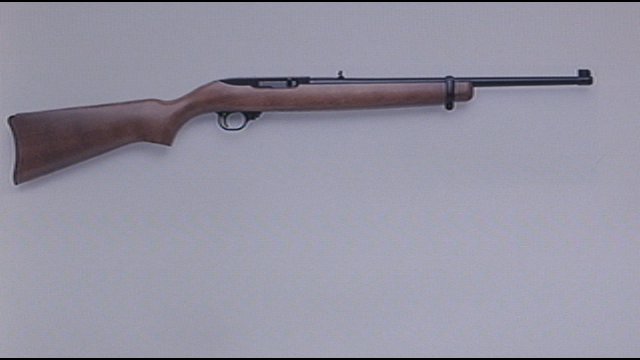 RICHLAND, Wash.-- Two men face charges for target shooting in a Richland park and they nearly hit someone.
The men set up targets on the bike trail near Columbia Point Marina Park in Richland. A bicyclist riding by felt a bullet pass right by his head and quickly called police to stop the shooting in such a public area. Captain Cobb from the Richland Police Department, says the situation was a bad blend of elements.
"In this case it was very apparent on it's face value. Rifles, targets, backdrop of humans. Not a good blend," says Cobb.
Many might think it seems logical not to shoot practice on a park trail, but the two Richland men didn't seem to think so and a passerby who almost got shot, told police it was a close call.
"He heard something fly right by his head and knew it was a round and it made a zinging sound as it went by him," says Capt. Cobb.
The men were shooting with a 22 rifle. They also had a cooler filled with alcohol and marijuana was found in their backpacks. They had a medical marijuana card though so they couldn't be cited on it, even if it did potentially affect their judgement.
"Anytime you combine alcohol and firearms is a bad idea. Not a best practice to combine marijuana with firearms or anything else that's going to alter your judgement," says Cobb.
State law is says you can't shoot a gun within one mile of city limits. The men thought they were outside the city. No signs are posted at the park saying you can't use guns there. Phil Pinard from Richland Parks and Recreation, says it's a funding issue and low on the list the many types of signs needed.
"The demand is great. Dogs being off leash, other activities that occur in parks. So the goal is to get rules posted in all the parks. It's just a matter of funding and prioritizing which park," says Pinard.
Parks and Recreation tells people it's important for them to call law enforcement when they see something hazardous going on so close calls like this don't happen.
The two shooters were charged with reckless endangerment and discharging a firearm within city limits