Mosquito Control gearing up for summer and more pests
Posted:
Updated: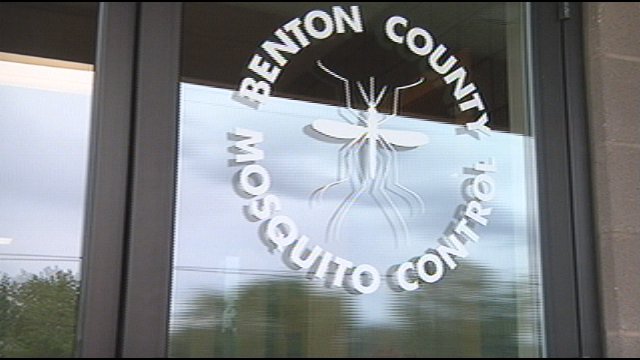 WEST RICHLAND, Wash. -- It's warming up outside, and that means prepare for some unwelcome Summer guests, mosquitoes. "We have a lot of sunlight, and we've had some flood water occur with the Yakima River and to a lesser extent the Columbia River," Kevin Shoemaker, the Information Officer at the Benton County Mosquito Control District.
The District however does a lot of work to make sure we have an enjoyable time outdoors. "We cover everywhere from Finley, Kennewick, Richland, West Richland, Benton City, Prosser and some parts of Yakima County," says Shoemaker.
"We have several people in the field every day, all week long, all season long, checking for larvae all over the county," says John Springer a control operator whose been fighting the bugs for 11 years. A crew of about 20 go out, check for still water sources, the grounds, and then figure out the best plan of attack. From spraying with back backs, to an airplane fog spray for the adult mosquitoes.
Many don't know that mosquito control services are included in property taxes, and even passed on to renters. So a spray is free at the time of service. In Benton County it's $.15 for every $1,000 of your assessed property value. "It's something homeowners, property owners are already paying for, so when they call in it's a service that we provide," says Shoemaker.
If you need services in Benton County, call (509) 967-2414. In Franklin County call (509) 545-4083, and in Yakima County call (509) 452-1890