New police chief quick to get started
Posted:
Updated: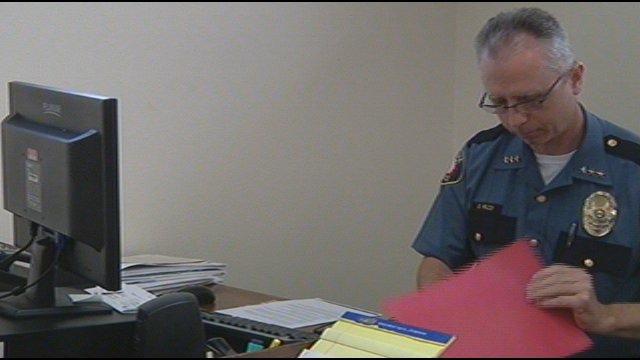 YAKIMA, Wash.-- Two weeks after being sworn in as Yakima's new police chief, Dominic Rizzi, Jr. has a lot on his plate.
NBC Right Now was the first to sit down with the new chief.
With his new office still pretty empty, and still learning about the department, the new chief is not holding back and jumping in with both feet forward.
"My goal is to get the patrol officers, or the specialized officers to embrace each area of the city and address the problems that they're going to have in that area," he said.
Rizzi says Yakima is very diverse, and applying a cookie cutter method of policing to the entire city, just wouldn't work.
"Find out what those specific issues are and develop a strategic plan that we can go after and resolve those issues," Rizzi said.
And the biggest issue, he says, is of course gangs throughout Yakima.
But he says a long term effort by not just the police department is what's needed to make a dent.
"A lot of times when fingers are pointed, they want to blame the police and yet it's our own children are the ones that are these gang members," said Rizzi.
He says the city needs a bigger emphasis on education, teaching schools, parents, and police how to stop the problem before kids join the gangs.
And Rizzi gives praise to a program already in place that he thinks will help, Yakima's Gang Free Initiative.
"I think that there's a lot of resources that we'll be able to utilize throughout the city to enhance the GFI," said Rizzi.
He also spoke about the issue of public perception, which isn't good for YPD right now. But Chief Rizzi said after a couple of weeks interacting with officers, he knows everyone is on the right track and are working hard to make Yakima the best city it can be.