3 HAAP Scholars from same community
Posted:
Updated: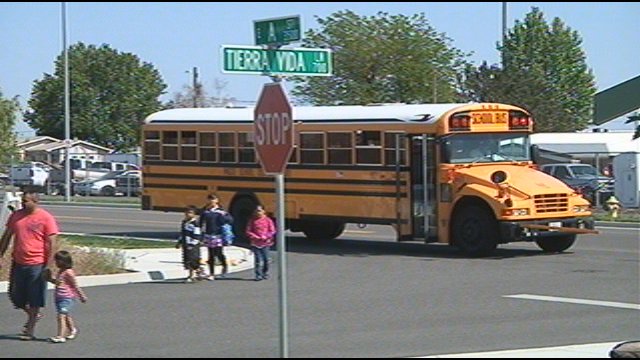 PASCO, Wash.
This year, 10 Tri-Cities students received thousands of dollars in scholarships through the Hispanic Academic Achievement Program, or HAAP. Three of those 10 scholars came from the Tierra Vida neighborhood in East Pasco.
HAPP scholar Ramses Valdvodinos says many of the kids grew up together in the primarily immigrant community, and they pushed each other to be the best.
"There's always that competitiveness, that wants to be as good to as better as each other. We support each other that way," he said.
They supported each other at a community center called the Collegium. It's filled with tutors and tools the students don't have at home, like computers and the Internet.
"I wrote all of my responses to all the questions for the HAPP scholarship here, this is where I printed it out, said HAAP scholarship recipient Trino Chavez.
Chavez says now he is on the path his parents meant him to have, when they came to the U.S. from Mexico,"We just want to stand out, we just want to be successful, that's why we came to this country," he said.
Mentor Luke Hallowell says it's clear the younger kids look up to their older peers. "They don't back down, they hold themselves accountable, I'd say they're fantastic role models," he said.
Valdvodinos plans on studying at Central Washington University, while Chavez will head to Washington State University. The third HAAP scholar, Erika Garcia Ramirez also will attend WSU.