CWU professor's journey to conquer Mount Everest
Posted:
Updated: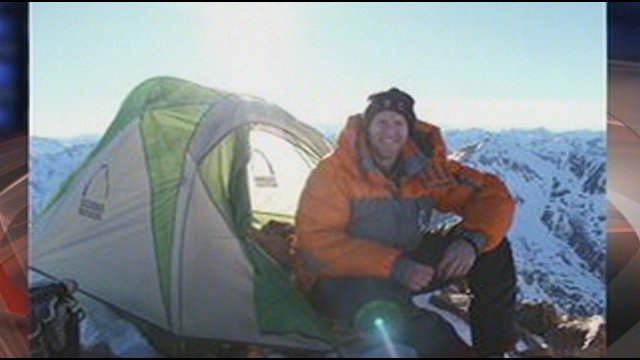 ELLENSBURG, Wash. -- A former Central Washington University professor is attempting to climb Mount Everest this week.
Jon Kedrowski, who has a Ph. D. in environmental geography from Texas State University, was an assistant professor in the Geography Department at CWU for the last two years.
A successful climb this week to the summit will mean the first for Kedrowski. An avid climber, he became the first person to camp and spend the night on top of Colorado's 55 peaks in 2011.
He and his team over the weekend decided to not make a climb towards the summit due to a combination of bad weather and a high number of climbers. About 300 climbers tried to make it through a short window, but became trapped for 18 hours. Some died after their oxygen tanks they were carrying ran out.
Jim Huckabay, a CWU colleague and Geography Department chairman, says he recently communicated with Kedrowski via his blog and through conversations with his climbing friend Chris Tomer, a weatherman in Denver.
"Jon says 'Well, I'm kind of getting over the trauma and getting some of this stuff I've seen over the last few days out of my soul,' and so let's see if we can get to the top," Huckabay said about what Kedrowski following the tragic incident over the weekend.
He says Kedrowski and his climbing team helped to assist several stranded climbers back to base camp, after a deadly storm near the summit Sunday.
"It all started up the trail, after the point where all of these people were piled up. They (Kedrowski and his team) just shifted gears and started to get people back to base camp, and trying to do what they needed to do there," Huckabay explained.
Up to seven climbers are feared to be dead with several still unaccounted for, according to an article posted on Kedrowski's blog.
Huckabay say the professor is also doing research while on his expedition, to study issues of human waste and treatment at lower elevations on Mt. Everest.
It's taken about a month for Kedrowski to reach the final base camp where he'll make his final ascent to the approximately 29,030-foot peak, according to Huckabay.
Kedrowski plans to make a second attempt on climbing to the summit, by Friday or Saturday.
To read more about Jon Kedrowski's Everest adventure, click here, to view his blog.