FBI raid of Yakima home part of ongoing investigation
Posted:
Updated: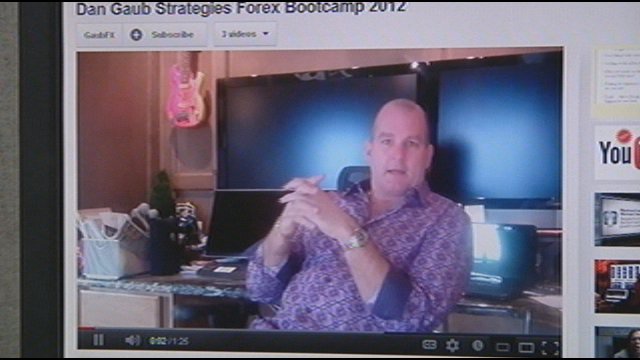 YAKIMA, Wash. -- A day after FBI agents searched the home of a Yakima man, there are still more questions than answers.
On Wednesday, FBI agents executed a search warrant on the home of Dan Gaub as part of an ongoing investigation.
The FBI would not say what led to the search and that records from it would remain sealed until further notice.
Some in the community are speculating this is over a ponzi scheme, but investigators have not confirmed nor denied.
Dan Gaub was a Forex trader who ran his own business, Dan Gaub Strategies/Gaubfx, out of Yakima.
Earlier this month, Gaub died in a motorcycle accident after he crashed into a semi-truck on Summitview Road, west of Yakima.
"In any investigation, including this investigation, we will attempt to determine the ground truth, and that includes following every viable lead," explained Frank Harrill, supervisory senior resident agent for the Eastern Washington FBI office in Spokane.
Gaub's family declined an on-camera interview for this story. His sister Rebekah Segura told KNDO in a phone conversation Thursday, the family knew Dan had his own business, but they didn't know any of its details.
Some of Gaub's clients included those who went to Stone Church, the same church he had attended.
"There are people in our church and in other churches in Yakima that are invested. To say who they are, I don't know," said Gerry Galbrath, pastor at Stone Church in Yakima.
According to Galbrath, this investigation comes as a total shock to many at the church.
"I haven't heard anybody say they're worried. I mean, everybody I know trusted Dan and you know, we can't believe this really happened," Galbrath explained.
"The juncture of the investigation remains very fluid and it is ongoing. And as a result we can't release any new information," Harrill said.
The FBI would not say whether there might be other people involved in the case. We'll be sure to keep you updated as more details come forwards in this investigation.
"Our prayer is that the truth will be found out. And we're completely supporting any investigation that will be, you know, be a part of that and support it," Galbrath said.
In a written letter sent to KNDO, pastor Galbrath stated "Stone Church had no knowledge of his alleged financial misrepresentation and/or mismanagement of people's investments."