Governor Gregoire congratulates Energy Northwest employees on 20 more years
Posted:
Updated: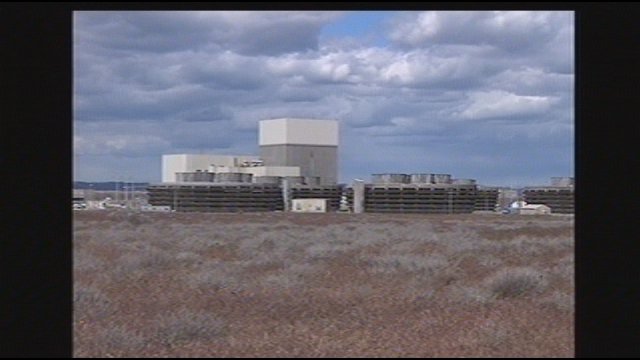 NEAR RICHLAND, Wash. -- The Nuclear Regulatory Commission has approved Columbia Generating Station's license for an additional 20 years - extending operation of the plant through 2043.

Commission officials and Energy Northwest CEO Mark Reddemann attended the small signing ceremony in Washington, D.C. Tuesday afternoon. Energy Northwest, owner and operator of Columbia, submitted the license renewal application to the Nuclear Regulatory Committee in January 2010. The decision from the NRC comes after a lengthy and thorough review process, requiring Columbia to demonstrate it meets technical, safety and environmental requirements through the additional 20 years of operation.
Thursday, workers gathered outside the Columbia Generating Station to hear a congratulations from Governor Chris Gregoire. "You have done an excellent job and I want to thank you and congratulate you for all that you have done to make the day possible," said the Governor.
Five and half years in the making, the Gregoire emphasized an outlook into the future. " I know how capable we are in providing reliable, affordable, base-load power over the long run. It can reduce that power without green gas emissions which is important for our future.."
Energy Northwest develops, owns and operates a diverse mix of electricity generating resources, including hydro, solar and wind projects - and the Northwest's only nuclear power plant. These projects provide enough reliable, affordable and environmentally respon­sible energy to power more than a million homes each year, and that carbon-free electricity is provided at the cost of generation. As a Washington state, not-for-profit joint operating agency, Energy Northwest comprises 28 public power member utilities from across the state serving more than 1.5 million ratepayers. The agency continually explores new generation projects to meet its members' needs.
During the outage, the power plant also figured out a way to generate an extra 22 megawatts of power. Something that consumers will see in their bottom line. "It will be a savings ultimately, to northwest rate payers of $6 million a year," said John Dobken with Energy Northwest.
Governor Gregoire went on to say that maintaining a nuclear power plant means jobs and growth for Washington's economy. "We are the producer of the highest volume of renewable energy in the country, and never mistake that message is what attracts business here, particularly here in Eastern Washington. We were able to secure BMW and SGL in international competition, because we sent the message to them. We believe in renewable energy, We believe in renewable energy. We are self sufficient, we'll be a net exporter. Here is a place to come if you want efficient, reliable, effective, cost effective energy."