WA and OR drivers can expect to see a price surge at the pump
Posted:
Updated: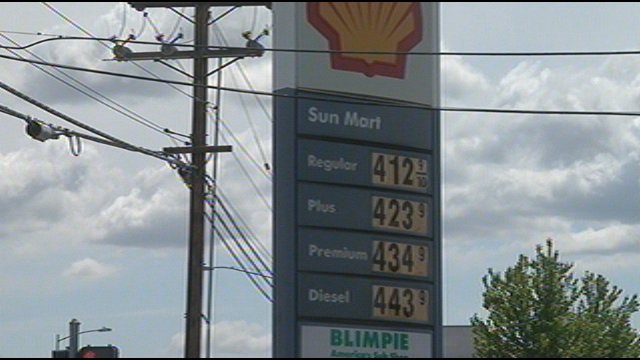 KENNEWICK, Wash. -- According to a Senior Petroleum Analyst with GasBuddy.com, Washington and Oregon drivers should prepare for a sharp rise in gasoline prices in the next few days for the holiday.
"I expect stations to increase prices as much as 10-35 cents per gallon by the conclusion of the weekend with some stations starting to raise prices immediately," said Patrick DeHaan with GasBuddy.com
DeHaan warns pain at the pump is expected to be felt along the entire West Coast, but the analyst says drivers in Washington and Oregon will get it the worst.

Wholesale gasoline prices, the price stations pay before taxes and freight charges, is at its highest level ever recorded for the Pacific Northwest.
Wholesale costs are also up for gas stations because a BP Refinery in Blane has been shut down since a February fire. They supplied 20 percent of Washington's gas. Maintenance work at several refineries in California is not helping either.
Governor Gregoire says these prices are really hurting consumers.
"I cant stand it when we have these high gas prices. It takes consumer confidence and shakes it. We are a sales tax state, that's the last thing we need right now. So I'm encouraging BP, safely get it up and running again, I'm encouraging California, please get your maintenance operation back," says Gregoire.
DeHaan says the spike is temporary, "I expect the situation to slowly resolve itself over the next few weeks, but as gasoline prices tend to fall slowly, motorists may not have a sense of real relief until late-June or July,"