Customers out of money and cell phones
Posted:
Updated: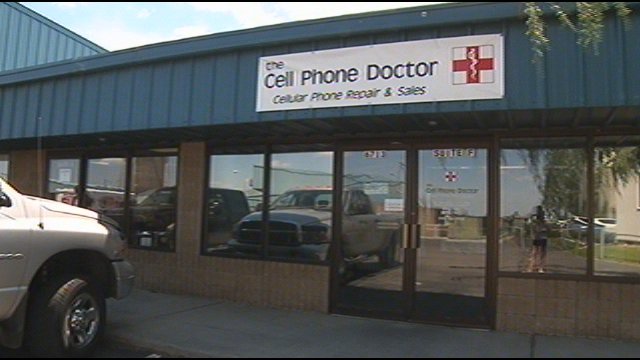 KENNEWICK, Wash.—NBC Right Now has been getting calls from viewers saying they dropped off their cell phones at a local business to get them fixed, paid, and now the store is closed.
The Cell Phone Doctor in Kennewick has been closed the past few days according to customers and business owners in the area. Many customers say they were asked to pay up front and they never got their phones back.
NBC Right Now checked out the store and found it closed. There was a sign that said they would be back at 2:30pm, but no one showed. Customers say that sign has been up for a few days. They also say an eviction notice was on the front door on Thursday but has since been removed.
"I saw the eviction notice two days ago and it was a three day where you vacate, and nobody has been here since" says Eric Crutchfield, customer.
"Try and call them to get it back for me and of course they haven't answered or called me back. Came today and they're closed," says David Lopez, customer.
NBC Right Now put in calls to the shop but there was no answer and the mailbox says it is full. We also looked up the owner's address and went to the home listed. No one answered.
Kennewick Police say they have received many complaints, but because it is not a criminal case, they cannot do anything. They say the only options for customers are to wait it out or to hire an attorney.