509 Fitness owner will face theft charges in June trial
Posted:
Updated: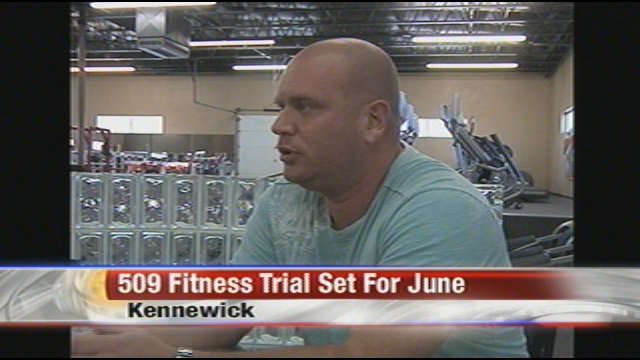 KENNEWICK, Wash. -- The owner of 509 Fitness will be going to trial to face first degree theft charges.
Judge Craig Matheson allowed Jason Sleater to not be present for any more pre-trial hearing because he now lives in Spokane Thursday. Friday, Judge Bruce Spanner heard a Knapstad motion filed by Sleater's attorney, Scott Johnson to dismiss the case.
Sleater is accused of charging hundreds of 509 Fitness members a gym enhancement fee and then shutting the place down, days later.
Johnson said the case has two major flaws, one a lack of intent to steal and two a contract that allowed Sleater to make such withdrawals.
Johnson said Sleater never had access to the money, and it instead went to the possession of the billing company and his business partner Jeremy Appleby. He said Sleater intended on giving the customers refunds but the billing company wouldn't do the transactions.
"To infer that my client had the intent to deprive anyone of this money it can't be supported. There's no evidence of that, by the fact that he never had the money. There's evidence just the opposite of that. to give the money that he never had back to these folks," said Johnson.
But Benton County Prosecuting Attorney Terry Bloor argued the intent should be looked at the time the withdrawal was made, not what happened in the after math. Bloor said Sleater was advised against the withdrawals by Appleby and the billing company, but he did it anyway .
Furthermore, Jeremy Appleby will be the prosecution's main witness in the trial.
"The billing company said no, they refused to do so because his contract, the 509 Fitness contract does not have that provision about a gym enhancement fee," said Bloor in court.
Bloor also went on to say, usually any money collected went in the partners' joint business account which Sleater often used for his personal needs.
Johnson also argued that the customers who paid the enhancement fees signed contracts which allowed the gym to make withdrawals, but Bloor said usually gym contracts had special gym enhancement fee language, and the 509 Fitness contracts were not specific to include such language. He also argued, what was to stop Sleater from taking a $1 million dollar enhancement fee, if the contract allowed it.
After listening to both arguments, Judge Bruce Spanner decided there is enough evidence to carry out the case and go to trial.
Sleater's pre-trial is set for May 31st, and trial is scheduled for June 11th.