Man sentenced to 13 1/2 years in death of teacher's aide
Posted:
Updated: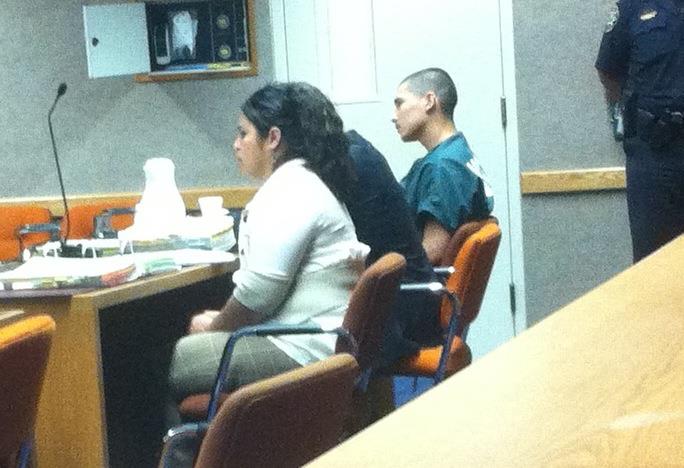 YAKIMA, Wash. -- A man convicted of manslaughter in the death of a Yakima teacher's aide was sentenced Friday.
Yakima County Superior Court judge Ruth Reukauf sentenced Ivan Izazaga to 13 1/2 years in prison, for his role in a gang-related shooting at a Taco Bell parking lot last year.
Prosecutors say Izazaga and other gang members mistakenly identified 24-year-old Yecenia Guerrero's car as a rival gang member's vehicle.
Emotions were high for both families in the courtroom.
"It's very hard because my family is never going to be happy again and there needs to be justice. But, not only him (Ivan Izazaga) they need to catch the other people that were with him," said Nayeli Martinez, Yecenia's cousin.
Izazaga's lawyer felt there were two other people who had more significant involvement that chose not to face the consequences, while Ivan did. The lawyer blames the shooting on Lucio Rivera and said Ivan tried to stop him.
However, Judge Reukauf says there were plenty of opportunities Ivan could've simply just gone home.
"I am absolutely convinced that you are truly regretful that Yecenia Guerrero died. There is not a question in my mind that if you could take back that evening you would," explained Reukauf. "But you cannot ignore the role that you played that brought all this to bear on that particular evening. And that is why where you're accountability comes to play. And that is also where this court leaves its finding today by way of your sentence."
Several of Yecenia's relatives spoke at the sentencing as well as, those who worked with her at McClure Elementary School.
She had graduated from the University of Washington, was engaged, had two jobs, enjoyed working with children and spending time with her family.
"Yecenia liked children and her job, life and family. She was a family person," her sister Diana Guerrero shared.
Izazaga's family also got a chance to speak on Thursday.
"My brother told me he was innocent in the shooting. He was there, but he didn't shoot the victim. My brother wanted to turn himself in," explained Marisol Izazaga.
Before his sentence was read aloud, it was Izazaga's turn to speak.
"I'm sorry for everything. My heart goes out to Yecenia Guerrero. It's not that I don't want to show emotions, but it's just really hard when people are trying to bring you down for something you didn't do," Izazaga told the court.
Meanwhile, prosecutors say they are hopeful to track down Rivera, another suspect who's believed to be the trigger man in the 2011 shooting.