Restaurant & Winery at Canyon River Ranch to open soon
Posted:
Updated: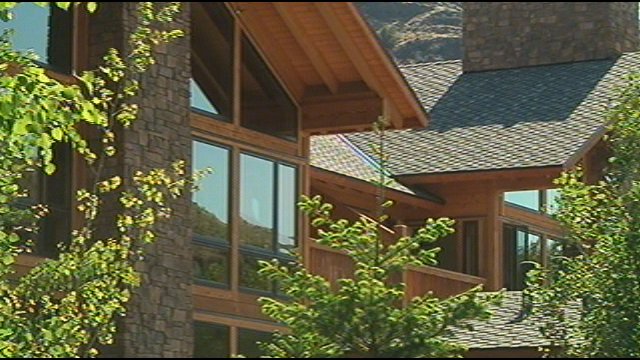 ELLENSURG, Wash. -- Construction work on a new restaurant and winery nears completion at the Canyon River Ranch.
While business is steady when it comes to weekend lodging, managers say they want to attract more day side visitors traveling through the Yakima River Canyon. They hope to do just that by adding a place for visitors to wine and dine, and shop for fishing supplies.
"Kind of tired of spring cleaning and decided to get away for the weekend without all of the crowd. And saw the ranch had some accommodations on the river and combined it with the fly fishing class," explained Paul Exter, who drove over from the Edmonds area with family and friends.
The Canyon River Ranch is approximately 20 miles north of Yakima.
"People from Yakima, people from Tri-Cities, from Ellensburg can literally get off work at five oh-clock, come up, have a fine meal and enjoy an evening on the deck, spend the night and still be back at work at eight oh-clock the next morning," said Ron Stiffler, general manager at Canyon River Ranch.
Although their weekends are pretty much booked through the summer, Stiffler says they do have some suites available during the week days.
Each suite at the lodge includes a fully equipped kitchen and a private patio or veranda overlooking the Yakima River.
As part expanding their services, Stiffler says they've been maintaining a private vineyard for the past three years.
"We just produced our first bottling of wine from 2009, a very nice Syrah. And in August, we'll become a fully operational winery here," he said.
Construction work is underway on the new two-story facility, which will include the new restaurant and a pro shop.
"We'll have a fully operational restaurant. We'll do fine dining in the evening. You can get a burger. You can get a steak during the day for lunch," he said.
If rooms at the lodge are full, guests can stay in one of the many white tents set-up along the river.
"Because we only have ten suites, we're not a big hotel. So, what we've done is created membership opportunities where businesses and families can come out and have day-use of the facility and of the lodge," he explained.
In addition to fishing lessons, there are several activities managers hope will keep their guests and visitors busy.
"We've got a bird hunting operation. We've got wing shooting. We're putting in sporting days. 3-D archery targets are starting up here in June," Stiffler added.
For more information about the Canyon River Ranch, click here.