Arrest made in connection to arson fires
Posted:
Updated: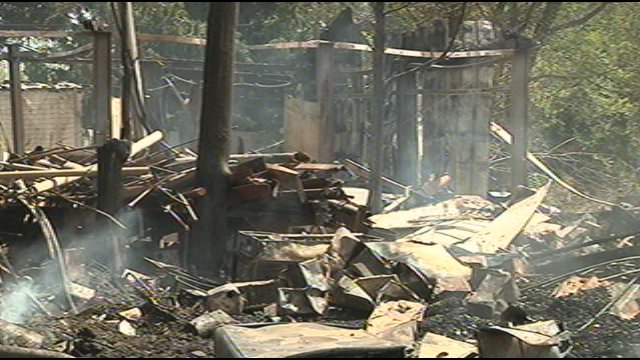 AKIMA, Wash. -- Yakima County Sheriff's deputies have arrested a man linked to a string of arsons in White Swan.
Deputies arrested 49-year-old Roy Carrizal, Friday afternoon, west of Wapato.
Detectives say Carrizal is the only suspect involved in this arson investigation.
Earlier this month, firefighters from Yakima County Fire District #5 responded to five suspicious fires at abandoned structures in less than two weeks. The cause for each fire was later ruled as arson by the Yakima County Fire Marshal's Office.
No one was hurt in the fires.
On Tuesday, Carrizal made his first court appearance today in Yakima. He faces five counts of second degree arson.
A judge set his bail at $1-million.
Although the Sheriff's Office didn't get very many tips regarding the arsons, a detective working on the case was able to identify Carrizal as the suspect, with the help of some surveillance video he obtained from one of the businesses in White Swan.
"That (video) showed a pedestrian just shortly after or before a fire had broke out. And it's through members of the community that he was able to identify that pedestrian that led to the identification of the suspect," said Chief Stew Graham, with the Yakima County Sheriff's Office.
The Yakima Sheriff's Office worked closely with Yakama Tribal Police in this investigation.
Meanwhile, Roy Carrizal's arraignment is scheduled for June 12th.