Columbia Virtual Academy hosting a home school open house
Posted:
Updated: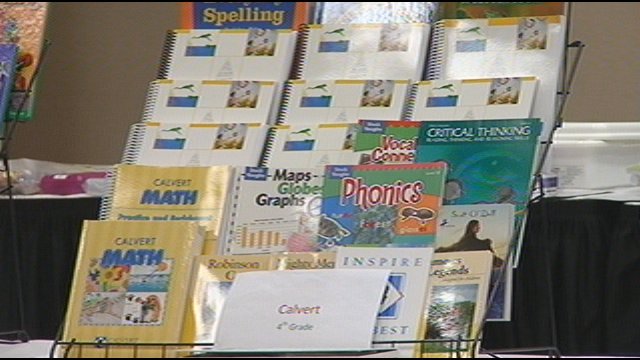 KENNEWICK, Wash. -- More parents are choosing to home school their children these days.
The Columbia Virtual Academy is a public school system offering Washington students that opportunity. With the guidance of a Washington State Certified CVA teacher, a parent or guardian can be highly involved in customizing an educational program for his or her student's unique learning style and needs. CVA's personalized approach provides the flexibility to accommodate diverse family circumstances, and ensure quality while meeting state educational standards. CVA has about 3,000 students enrolled statewide.
Tuesday, CVA hosted an open house at the Three Rivers Convention Center in Kennewick.
Parents and kids got to pick out what curriculum books they liked, and explored several online course options. The principal, Dave Vail, of the Valley in Spokane branch , says home schooling is becoming more popular because a 9:00am-3:00pm school schedule doesn't work for everyone.
"Many of them have jobs that they're participating in, health issues that prevent them from going to traditional schools. Here's an avenue where students can earn their high school diploma, and be ready for college or trade school or the world of work," says Vail
CVA is a totally public, K-12, statewide, tuition free, fully accredited alternative to traditional brick and mortar schools.
Because the virtual academy works just like any other public school, the students enrolled don't have to pay for any of their class room textbooks they borrow and take home.
The open house is going until 7:00pm Tuesday.