Benton City woman will reunite with the remains of her MIA Air force father
Posted:
Updated: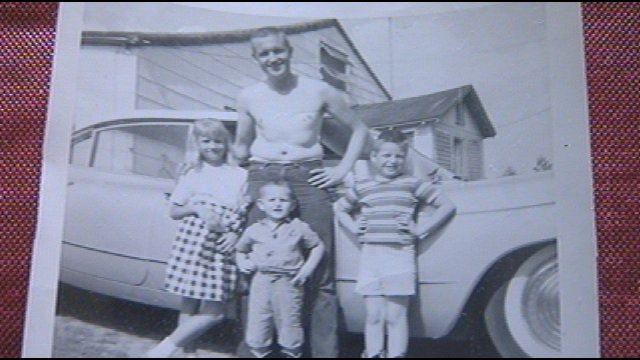 BENTON CITY, Wash. -- Chief Master Sergeant Arden Keith Hassenger has been missing in action since his C-47 disappeared in Laos 46 years ago. Since then, his family has been waiting to hear word about the Airforce Tailgunner.

Robin Hobson was only eight years old, living in Lebanon Oregon when her dad left to serve in the Vietnam War. "I remember when he left, I begged him not to go,' says Hobson, who is now 54 years old and lives in Benton City.

But the 29 year old had a mission to complete, and month into his deployment Robin, her mother and two brothers got some terrible news. "It was Christmas Eve of 1965. We got a telegram saying that he and five other crew men were shot down, and I can remember it very well," she says through tears.
But even worse than the news was the time the family spent waiting and not knowing, says Robin. "It got real crazy for a long time, but there were no facts." She says its fairly common to have live sightings reported, and several were also made about her father. She says her mother was ready to fly to Thailand every time there was a sighting. "I shook her and just sat her on the counter and said, don't believe anything, until you see the whites of his eyes," says Robin.
In January, the family received a phone call that changed everything. "It was just amazing when they called and said, we have teeth, we've identified him by his teeth," The Air Force believes he and five others died when their plane was shot down in Laos.
In February, the family learned their father's remains, his tooth and several bone like pieces, will be shipped to Portland, Oregon. The family, including his 74 year old widow, will greet him on June 6th and give him a proper burial on June 8th at Odd Fellows Cemetery in Lebanon Oregon. "He's going to have a full military funeral, the fly over, 21 gun salute, colors everything," said Hobson.
In July, the remains of the entire six man crew on the plane will be buried in a mass funeral at the Arlington National Cemetery in Virginia.