Pipeline monitoring takes flight
Posted:
Updated: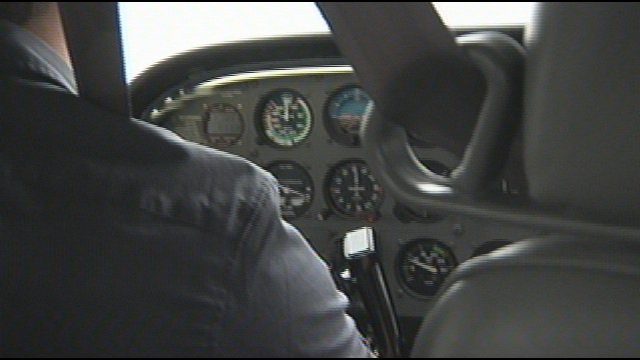 RICHLAND, Wash.-- Oil and gas pipelines run all across the country, but many people don't know how they're monitored. Pipeline companies hire air patrollers to fly over them and of the two patrol bases in our state one of them is in Richland.
Pipeline flight monitors closely observe from the sky anything that could harm a pipeline, including natural and human causes like erosion, construction, or irrigation systems. Pipeline monitoring is an important job that affects everyone because although you might not see the lines that are often buried underground, they're everywhere.
Patrol Captain and pilot, Ryan Risor, says the job requires an ability to look at a scene in detail. And Pipeline Observer, Scott Fischer, says it's a job like none other.
"We are aerial detectives in the sense that when we fly over the pipeline we need to be able to see what's going on that could impact the pipeline in the future or in the present," says Risor.
"We have an office with an ever changing view at 500 feet above the ground and that's cool," says Fischer.
Pipeline monitoring isn't just a cool job. It's a big one. Ryan and Scott fly twenty-four hundred miles a week monitoring oil and gas lines in five western states. They're employed by pipeline companies and mandated by the government to patrol all the lines in their region every twenty-one days.
Most of the pipelines are buried underground. They're looking for anything that could break a pipe and trying to prevent a problem before there's a big mess.
"As big as an explosion and there can be a leak. The environmental side of that is something that the industry wants to avoid," says Risor.
They emphasize it's important to know where pipelines run and especially before you dig. By keeping an eye out for markers and calling the federal 811 hotline to find out where those lines are then you can prevent hitting a pipeline. If you hit or pose a threat to a pipeline, fines can be tens of thousands of dollars and can even lead to imprisonment.
"Road crossings, ditches, fences, areas between fields, they're all posted with markers and once the public knows what those markers mean, it will be obvious that there's a pipeline going through there," says Fischer.
For more information about the federal hotline 811 and the Call Before You Dig service, visit Washington state's 811 website at www.washington811.com.