George Washington Way construction start Monday
Posted:
Updated: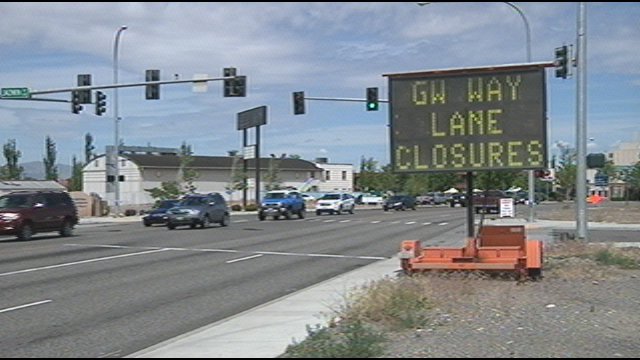 RICHLAND, Wash.-- The road work planned for George Washington Way in Richland will start on Monday June 4th and will include several traffic restrictions throughout the summer.
Drivers should plan for fewer lanes and upcoming road closures. The road construction will stretch down George Washington Way from Jadwin Avenue to Guyer Street.
Crews will re-surface the roadway, which hasn't been done in twenty years. They'll also add new sidewalks, gutters and curbs. The work will start on the east side of the roadway and then move to the west side later this summer.
Most of the day, traffic will be reduced to one lane. But during rush hour, it will be opened up to two lanes for commuters. The project engineer, Julie Nelson, says people should leave extra time when driving through the area.
"Give yourself a little more time if you're going to come down G-Way during rush hour traffic. We are going to provide for two lanes in the morning and the evening. If you're coming down to visit the business I would continue to do so. You will have access," says Nelson.
There will also be two weekend road closures. One at Lee Blvd. and one at Swift Blvd. The exact dates of the closures haven't been released yet, but when they happen, the intersections will be closed from Friday afternoon until early Monday morning. The project will last through early September and cost 1.25 million dollars.