Sweets stroke six doubles, but fall 12-3 to Corvallis
Posted:
Updated: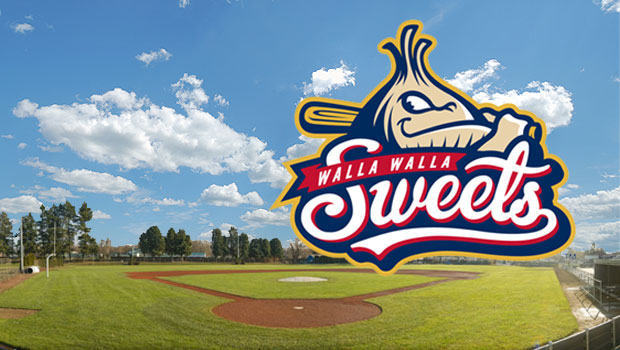 WALLA WALLA, Wash. – Brett Jacobs had three doubles and Walla Walla set a team record with six doubles but Corvallis scored runs in all but four innings on its way to a 12-3 victory on Saturday night at Borleske Stadium.

Jacobs became the first Sweets (0-2) player in team history to have three doubles in a game with two-baggers in the third, seventh and ninth innings. J.J. Robinson had two doubles and Jared Jordan also doubled as Walla Walla eclipsed its previous high of five doubles in a game.

It was all Corvallis on Saturday though, as the Knights (2-0) scored 12 runs on 12 hits and led from start to finish. Beau Fraser started the Knight offense with a two-run home run in the second inning and the Knights tacked on three more runs in the third thanks to a pair of RBI doubles from Nate Blackham and Dane Lund.

The Sweets finally pushed a run across in the bottom of the third with their first two doubles of the game. Jordan ripped a one-out double to left-center and Jacobs scored him with a two-out double just inside the left field line.

Corvallis tacked on the next seven runs before the Sweets were able to tack on two late scores. A pair of infield errors led to two Corvallis runs in the fifth and Blackham delivered RBI hits in the sixth and seventh to help push the Knights lead to 12-1.

Walla Walla got some life late thanks Ben Ruff's leadoff triple to right-center to start the eighth inning. He scored on a Kalani Brackenridge sac fly to make it 12-2. Jacobs then ripped his third double of the game with one out in the ninth and came around to score on a wild pitch to account for the final score.

After just graduating high school yesterday, Robinson put together a solid Sweets debut. He struck out on three-straight fastballs in his first at-bat but then drilled a fastball off the right field fence in the fourth for his first double. Jarrod Turner followed with a bloop single to left field but Caylen Clardy threw Robinson out at the plate to end the inning. In his next at-bat, Robinson ripped another fastball into the right-center field gap for his second double.

Joe Arlt started for the Sweets and lasted 2 2/3 innings. He allowed five runs on four hits. DJ Smith followed with three innings of relief and Tyler Billen and Luke West combined to finish off the final three. West didn't allow a run in an 1 1/3 of relief. Jacobs, Ruff and Robinson all had multiple hits for the Sweets.

The Sweets and the Knights finish their three-game series on Sunday night at 7:05 p.m. Following the game there will be a fireworks display.