Zillah Lakes vacation rentals in wine country
Posted:
Updated: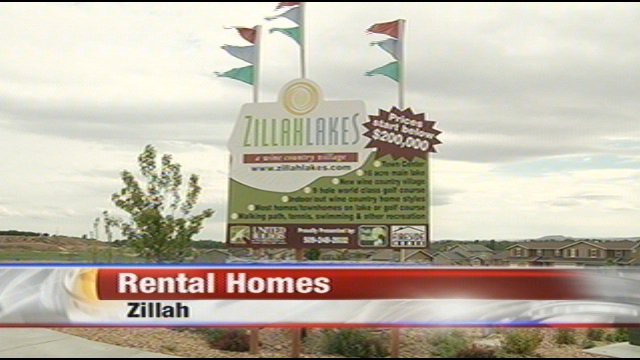 ZILLAH, Wash. -- Zillah Lakes is not only a place with residential homes, it's also a place where guests can rent a home overnight.
It's located in the Rattlesnake Hills area with access to dozens of wineries.
Guests have access to a swimming pool, use of the nearby lake with paddle boats, and a golf course.
"It's totally outfitted with three queen beds. All of the linens, towels, every thing's fresh and clean. And they can relax and enjoy the wine that they picked out around a real dining room table with the family or friends," explained Pam Lakman, hospitality manager for Zillah Lakes.
Lakman says they have two homes for rent, one is a town house, another a one-story house.
Guests can rent a home for overnight or up to a month.
Lakman says they get visitors from all across the country. She says the response from the homeowners at Zillah Lakes and surrounding businesses has been positive.
"We feel really positive about the response that we've had and the connections that we've made with the wineries. Everybody has really welcomed us to the area. It's exciting to be part of it; like the hospitality that's in wine country," she said.
Zillah Lakes has been doing short-term rentals for just over a year.
Lakman says their weekends are pretty much booked through August, but they do have openings available during the weekdays.
For more information about rentals, click here, for the Zillah Lakes Wine Getaway Facebook page, or contact Pam at (206) 753-7188.