Minor accidentally shot himself in the leg
Posted:
Updated: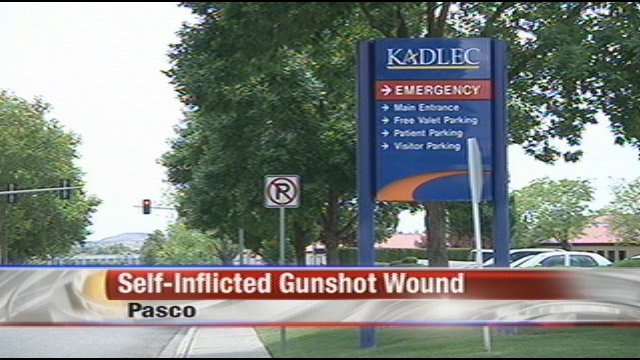 PASCO, Wash.-- A Pasco man accidentally shot himself Saturday when he was handling someone else's gun. Pasco Police warn gun owners to not hand them over to others.
An 18-year-old Pasco man showed up at the Kadlec Regional Medical Center in Richland with a gun shot wound to his leg after accidentally shooting himself. He had his friend take him to a Richland hospital instead of getting care in Pasco in an attempt to avoid facing charges there of illegally using a pistol as a minor.
At 18-years-old people can have a shot gun or a rifle, but not a pistol. The adult who owned the pistol let the minor handle the gun and then it went off. The man was afraid of getting in trouble and delayed going to the ER, but did admit to handling the gun when he made it to the hospital.
Sgt. Ben Majetich, Pasco Police Department, says it's important to only handle a gun when you know how to use firearms.
"If you're not familiar with a firearm, definitely do not handle one. If you are familiar with firearms, make sure that if someone that you see does have a firearm or is dangerous in operating that firearm, then make sure you take steps to prevent anyone from getting injured," says Majetich.
Police also advise people to get medical attention as soon as possible rather than hesitating out of fear of legal charges.
Going to a different city's hospital won't prevent charges, but going to any hospital could save your life.
No charges have been filed at this time, but the man could be charged with minor in possession of a firearm and the adult owner with aiding a minor.