Why liquor is more expensive
Posted:
Updated: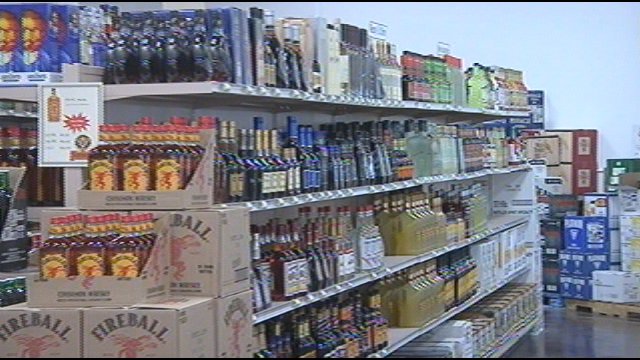 RICHLAND, Wash. -- Friday, private liquor stores opened across Washington, and the prices are not only different all over the state, they are also higher than they were in the past.
"It's about ten percent more, overall, " says Rajiv Malhan, the new owner of Mid-Columbia Wine and Spirits in Richland. Mahlan is one of the few store owners who actually puts the final price up on the shelf. Most stores, just put up the base price, and then customers get slammed with a whole bunch of fees and taxes at check out. The process is completely legal.
Customers are being made aware they are paying $3.77 per liter and a 20.5% tax at check out. But the Washington State Liquor Board, who used to run all the liquor stores in the state say that's not a new fee, and customers always paid that.
The new fees are what the retailers and distributors are going to be paying to the state. 10% for distributors, and 17% for retailers. The money is going to offset all the liquor revenue the state will now lose. Those fees are passed down to consumers.
"It's likely that confusion over prices potentially going up has to do with the new fees at distribution and retail that were established by I-1183. The initiative added a 10 percent fee at distribution and a 17 percent fee at Retail (next year the 10 percent goes down to five percent) The taxes (20.5 percent and 3.77 liter tax) remain as they have been for many years. So, what you have is: distributors marking up the product (profit) and adding 10 percent fee then retailers marking up the product (for profit) and adding a 17 percent fee. The shelf price at many locations includes their price (cost of goods, fees, profit, freight, etc.). Many retailers are separating out the tax from what customers will actually pay at the counter.
This isn't new. In August, OFM estimated in its fiscal analysis that the combined effect of markup and new fees would place the private sector markup between 52 percent and 72 percent. The current state markup is 51.9 percent." writes the Communication Director for the Washington Liquor Control Board, Brian Smith.
Although all this was in I-1183, not everyone read through the details and were surprised by the spike in price. "This is just what I thought would happen and everything is getting way more expensive," says Frank Cooper a customer.
Rajiv Malhan says he is able to get relatively low prices because he has buying power with distributors. Malhan says he'll be opening a second store on Columbia Center Blvd in July, and another one in Walla Walla this summer. Buying in bulk helps him negotiate.
Malhan also says besides the most current plans, he's trying to open three additional liquor stores in Eastern Washington
this year. He says one thing he is able to offer customers is a better selection. He says state run stores sold about 400 kinds of spirits, while he is currently selling about 2,400 types of spirits.