College Bound Scholarship signs up middle school students
Posted:
Updated: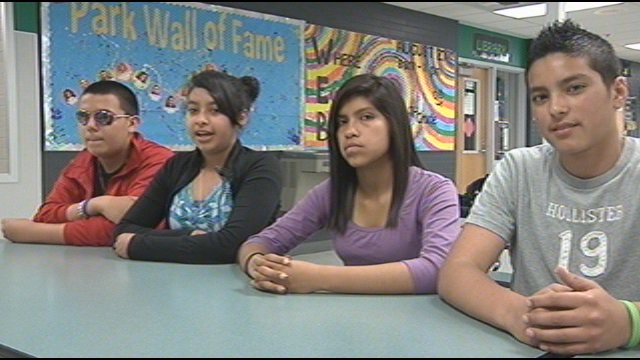 KENNEWICK, Wash.-- The College Bound Scholarship makes it possible for middle school students to choose a path toward a college education if they come from families who can't afford it.
It's a state funded scholarship that pays for students to attend a Washington college if they financially qualify.
The college bound scholarship is giving Park Middle School students the chance to dream big when they didn't know if they'd get a chance at earning a degree. Park Middle School guidance counselor, Leslie Kruom, says the scholarship program is giving a positive outlook.
"The students that have filled out their college bound applications have a goal for what they want to do in the future. Some of them don't know exactly what it is but they are dreaming bigger than they were before," says Kroum.
One hundred twenty-five students at the middle school are signed up for the scholarship but that's only forty-seven percent of the students that are financially eligible in this state district. Other districts have as many as eighty-five percent signed up.
In 7th and 8th grades is when students can register. When they sign up, they have to make a pledge to stay out of legal trouble and maintain good grades to get the scholarship upon high school graduation. Those who are on the list are on their best behavior to get that path to a degree.
"They change friendship groups or maybe stay away from drugs or alcohol because they know that leads to something that would potentially cause them to lose the opportunity for the scholarship," says Kroum.
Kids facing difficult circumstances have a changed outlook on their future now. 8th grader, Anahi Botello, says she can accomplish her goals regardless of setbacks.
"I have many obstacles in my life so if anybody says that they can't do it because of their life issues, I know anybody can achieve anything they want," says Botello.
8th grader, Sherlyn Jimenez, says she feels like it's a new chapter in her life because she knows higher education is in her future.
"It's like a new stage in my life where I can get somewhere and accomplish things," says Jimenez.
The last day students and their parents can sign up for the scholarship is June 30th. They can do that in person at their school before summer break or they can sign up online through the 30th.