Hovering helicopters finally leave Tri-Cities
Posted:
Updated: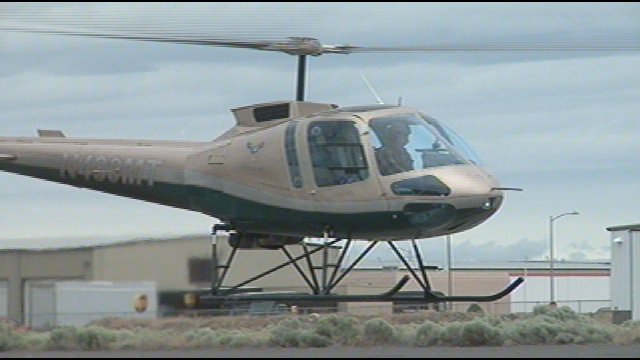 KENNEWICK, Wash.-- Many NBC Right Now called and e-mailed our news room asking about why there are so many helicopters hovering over the Tri-Cities.
it's because of the rain. Cherry farmers were trying to dry their crops, because rain water can cause the fruit to split, making it worthless on the market.
At least six helicopter companies worked out of Vista Field Airport over the last few days, many flying overnight.
The good news for all those neighbors, is that almost all the helicopter companies were packing up and taking off Tuesday afternoon.
The Port of Kennewick, which runs Vista Field Airport says in the last three days they've sold about 600 gallons of gas, that's about half of *all* the gas they sold in 2011, 1,272 gallons.

"We apologize for that noise and we hope it won't rain anymore," says Ron Cline, who manages Central Valley Helicopters out of Ellensburg. Cline has been working overnight, bringing two of his own helicopters in and outsourcing the rest.
"This is an agricultural emergency. We just hover above the cherries, we fly about 12 mph, and we just blow the water off," says Cline. "We have operators from Waitsburg, from Pendleton, even an operator from Ontario Oregon.'
The work is not cheap, Cline says all pricing is different depending on many factors, but they typically charge per acre. The Hueys are the most expensive because they are the fastest and most powerful. " Our Huey costs me $18 a minute to operate, and I have to charge more than it costs me. So its thousands of dollars, but they have tens of thousands of dollars at risk."