Pair of Tri-City Channel Cat swimmers headed to Olympic Trials
Posted:
Updated: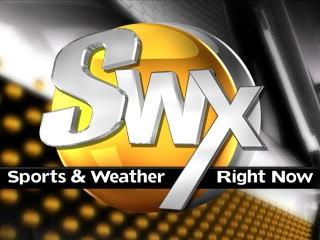 PASCO, Wash. -- The 2012 U.S. Olympic swim team trials begin June 25th in Omaha, Nebraska. Two Tri-City Channel Cats, Lisa Bratton and Natilee Ruiz, will be competing for a shot on the team.
Bratton, 16, and Ruiz, 18, have both been swimming their whole lives. Making the Olympic team would be a dream come true for both.
"I'm excited. I could have gone when I was 14 but I was young and I just made the cut. So I decided to wait and so this is the first time I'll be going and it's nerve-wracking, but I'm excited," said Ruiz, who will be swimming for San Diego State University in the Fall.
"I'm definitely excited and a little nervous because it's going to be so big but I've got nothing to lose so I'm just excited to see what I can pull out there," Bratton added.
At the trials, Bratton is competing in the 100 and 200 backstroke. Ruiz is competing in the 200 backstroke and 200 IM. They're excited to have each other going.
"I'm really looking forward to having her there with me. She's always kind of helped me through the bigger meets because she's older and so she's been there before. So she's always kind of helped me through and so I'm really excited to get to experience it with her," Bratton said.
With only the top two swimmers in each event making the team, the girls are just hoping to make a semi-final and take in the whole experience. The 200 backstroke has 208 competitors, the 100 backstroke has 174 competitors and the 200 IM has 164 competitors.
"I've been to national meets so I've swam with Michael Phelps and that, but now I'm going to see them actually qualify for the Olympics and that's exciting," Ruiz said.
Plus there is always the next Olympics.