Tri-Cities Resident Climbs Mount Everest 16 Times
Posted:
Updated: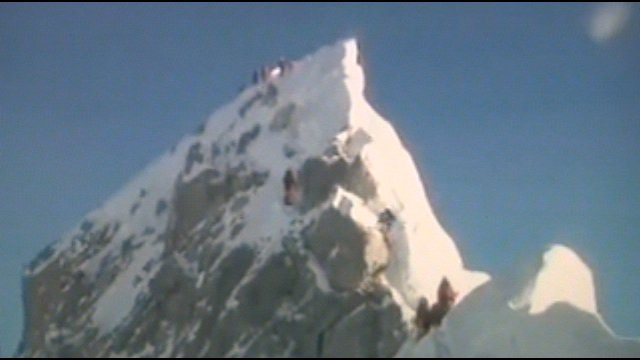 PASCO, Wash.
Each year Ang Dorjee spends part of his time in the Tri-Cities with his family. However, the rest of the year he can be found climbing one of Earth's most beautiful, yet dangerous places.
After spending the past 3 months at Mount Everest, and another 3 days traveling, mountaineering expert Ang Dorjee arrived at the Tri-Cities Airport on Tuesday.
Dorjee completed his 16th summit of Mount Everest during this trip. He says this year brought a unique set of challenges, "This year was a little bit dry in the mountain, up high, a lot of rock fell down, so we had a delay," he said.
The delay set his climbing group back about ten days.
"Normally we finish by May 15th or 16th, but this year, we didn't finish till May 25th because we had to wait a long time," said Dorjee.
Several hours after finally reaching the top of the world's highest mountain, they got news that 4 climbers from another group died making the trek, "They were probably four or five hours behind me. I summited morning at 3:30, they summited afternoon around 2 o'clock."
It's news that sure to bring back memories of one of Dorjee's past summits; the infamous 1996 expedition that became the basis of the book and movie "Into Thin Air."
Michelle Gregory says she also heard about this year's deaths, but wasn't worried about her husband.
"There's always some dangers, but he's always pretty smart about it," she said.
While they family is used to his annual expeditions, they're just happy to have him home again.
"It's great to have him back.. his honey do list is pretty long," said Gregory.