Intuitive visits with KNDU's spirits in the news room
Posted:
Updated: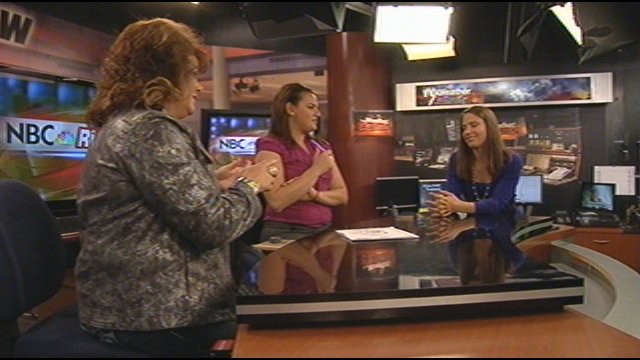 KENNEWICK, Wash. -- KNDU has been a television news operation for the last 44 years, but our building in Kennewick has a very rich history, one that dates back to the early 1900's.
According to records from the Benton County Auditor's and Assesor's office as well as Chicago Title company, the plat can be dated as far back as 1908. It has had many owners since then, but right before it became a TV studio 44 years ago, it was Dessert Memorial Chapel.
Glenda Taylor, who is an Intuitive and Healer says many spirits remain in our building. She is able to communicate with them. "I've been kind of this way my whole life. And when I was younger, I was able to tell my mom who came to the house before anyone even came to the house or who was going to call on the phone before the phone even rang," says Taylor of her gift.
Taylor says two major spirits hang out in the actual studio. Annabelle Murray, who is about 9 or 10 years old and died from small pox. Taylor says Annabelle loves to touch the female anchor's hair and play and be around all the energy. "She likes the lights and she'll trace them with her fingers," says Taylor of the NBC Peacock symbol.
And then there's Jim, whose been in the building since the 1940's. "Jim is a gentleman who stands in the corner over there, by the green weather wall. He wears a gentleman's hat, black coat, black pants, and he stands there with a cane too. He just likes to watch, he's an observer."
Glenda also cleansed some less than pleasant spirits out of the news station that hung out in the shop. Otherwise she says she doesn't mind having her gift. "it's like a radio sometimes I can just turn down the volume and ignore it. But there are times, like today, that I ask them to come to me, so I can be aware of what was being said and what was going on.'"
To contact Taylor with any questions you may have, ChooseTheLifeYouWant@gmail.com