Honkers hang on to beat Sweets, 4-3
Posted:
Updated: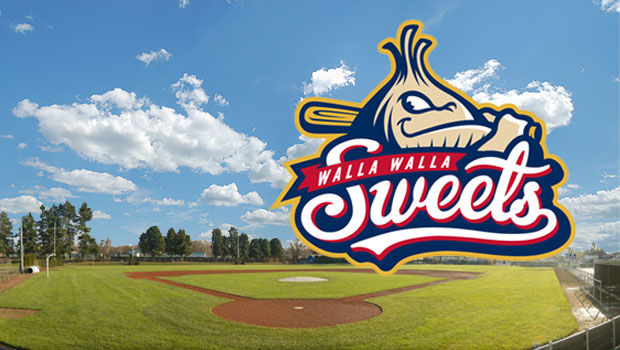 By Walla Walla Sweets
WALLA WALLA, Wash. – The Sweets scored three runs and put the tying run on third base in the ninth inning but were unable to complete the comeback, falling to the Northwest Honkers, 4-3, in the final game of their opening seven-game homestand.

The Honkers scored single runs in the first, third, fourth and eighth innings and were able to hang on for the non-league victory despite issuing five walks in the bottom of the ninth. The Sweets finished their opening homestand with a 3-4 record.

Trailing 4-0, the Sweets made things very interesting in the bottom of the ninth. Kevin Hawk and J.J. Robinson drew back-to-back walks to start the inning and Kalani Brackenridge worked a two-out walk to load the bases. Spencer O'Neil then hit a towering infield pop-up that wasn't caught by the third baseman and cleared the bases. Hawk and Alex Bonczyk both scored as the ball was in the air and Brackenridge came around to score as the ball was thrown away. Ben Ruff and Marc Garza then drew back-to-back walks but Jarrod Turner was called out on a fastball at the knees to end the game.

The Honkers score in the first inning as Cameron Padron drove in Keith Woebler who had drawn a two-out walk. They extended their lead in the third on an RBI ground out from Woebler and made it 3-0 in the fourth on an RBI single from Brett Smith. They tacked on their final run in the eighth on a wild pitch.

Tyler Roberts started on the mound for the Sweets and lasted five innings. He allowed three runs on five hits. Luke West entered in the sixth and worked out of a bases-loaded jam with a strikeout. He then walked the first two batters of the seventh but Tyler Billen came on to strike out two batters to end the inning. Doug Ashby finished the game for the Sweets, retiring all four batters he faced.

O'Neil and Garza had two hits and Ruff and Bonczyk each reached base three times. The Sweets left 12 runners on base in the game.

The Sweets will enjoy two days off before heading on the road for the first time this season. The road trip includes a three-game series with Bend that begins Sunday and a three-game series with Corvallis that begins on Wednesday. They return home on Saturday, June 16 to face the Portland Lobos at 7:05 p.m.