Woman held at gunpoint for eight hours
Posted:
Updated: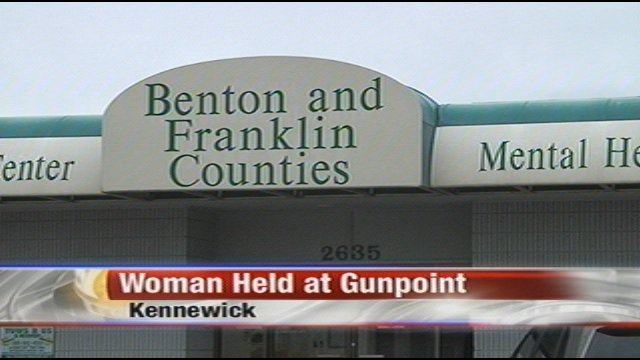 KENNEWICK, Wash.--A Richland woman was held at gunpoint for almost eight hours overnight by her estranged husband and taken across three Kennewick locations.@
It started at 12:30am when the woman got off work at Safeway on West Kennewick Avenue. She got in her car and was startled to find her husband hiding in the backseat. He then held a 45 caliber gun to her head and demanded her to drive to the Kennewick Baptist Church where he'd left his car.
There he had her at gunpoint until 8:15am, when she convinced him to go get mental help at the Benton-Franklin Crisis Response Unit. He then left in his car and she called 911.
The man had already been arrested last week for domestic violence assault and had a no contact order that he broke this morning.
Kennewick Police Sgt. Mike Genack, says the no contact orders are often violated.
"A lot of times what happens after that is the suspect does not abide by the order and will come back and try to make contact with the female either in person or by phone," says Genack.
When officers got to the crisis center, the man was driving off after only briefly entering the center and then deciding to leave. Officers followed him and took the man down at gunpoint in a parking lot. He was taken to jail on felony order violation, second degree assault with a pistol and false imprisonment.