Graffiti tagging in east Kennewick
Posted:
Updated: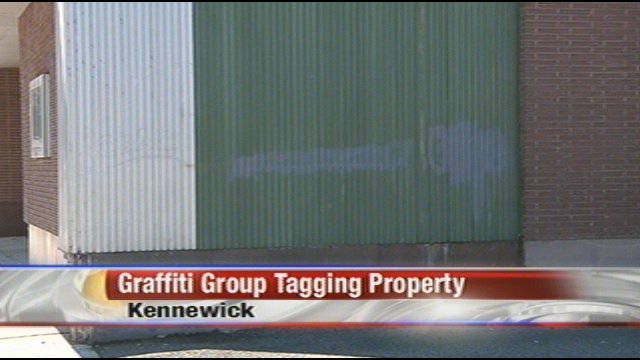 KENNEWICK, Wash.-- A vandalism issue is spreading across an area of Kennewick. A young tagging group is continuously spray painting around the city.
Kennewick police says there is a cycle of graffiti vandalism in the east Kennewick area and the young offenders can't be kept in the Juvenile Justice Center for the crime. Instead, they are arrested and then released to their parents.
Early Saturday morning there was an incident that marked multiple downtown Kennewick buildings. Three males, ages 14, 15 and 16, all Kennewick High School students, tagged buildings all over the east side of Kennewick. They left graffiti on both city and private property.
Sgt. Mike Genack, Kennewick Police Department, says graffiti a never ending issue.
"It might go on for a couple months until we finally track them all down and get them in custody and arrested. Sometimes we see it stop for a while but there's always somebody new that steps up to the plate and takes their place it seems like. Then we start over again," says Genack.
Business owners have worked to cover up the graffiti, but the total clean-up costs from their spray painting spree has reached thousands of dollars in just the past month.
Police urge people in Kennewick to keep an eye out for any spray painting activity they see and immediately report it.