Doughnut Hole Annexation to stop incorporation
Posted:
Updated: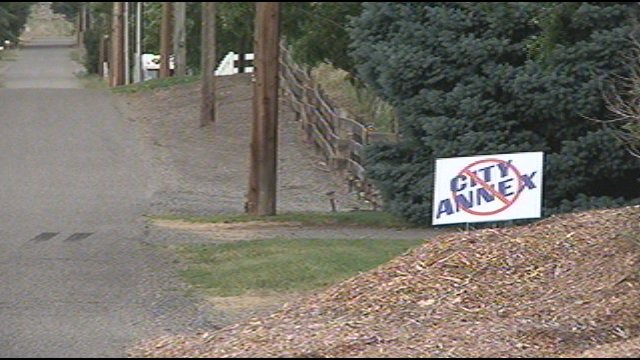 FRANKLIN COUNTY, Wash.-- Pasco City Council is proposing to annex a portion of county land, known as the Doughnut Hole, that's surrounded by the city of Pasco. The city believes the partial annexation will prevent residents there from becoming their own city through incorporation.
The Pasco City Manager, Gary Crutchfield, says state law allows them to annex the land.
"It's very clear in the state law that a city can annex all or part of a proposed incorporation area if it so chooses and can do so if that population is reduced to less than three thousand. It stop the incorporation process period," says Crutchfield.
The City of Pasco has strong intentions to stop residents in the doughnut hole for becoming their own city with a plan that would reduce the population below three thousand by annexing part of the area. They can do that because some residents signed agreements giving Pasco the right to annex, in exchange for use of city utilities.
Many people in the doughnut hole aren't giving up the fight, like resident Roger Lenk.
"They are appalled that the city would specifically take action to eliminate a number of households that it takes in order for us to incorporate," says Lenk.
The city manager says incorporation doesn't make sense since the area is surrounded by Pasco and he calls it an inappropriate process. He says false information, like not being able to keep farm animals if annexed, contributes to the disagreement.
"Rumors and false stories that get spread when emotion takes over and facts are forgotten," says Crutchfield.
Doughnut Hole residents aren't showing signs of giving up though and want to start a petition if they're annexed.
"For every step the city think it's going forward, we're going to make them take two steps backwards by going out and asking folks to give themselves the opportunity to vote themselves out of the city," says Lenk.