Former Coug Derek Jones Assigned to Dust Devils
Posted:
Updated: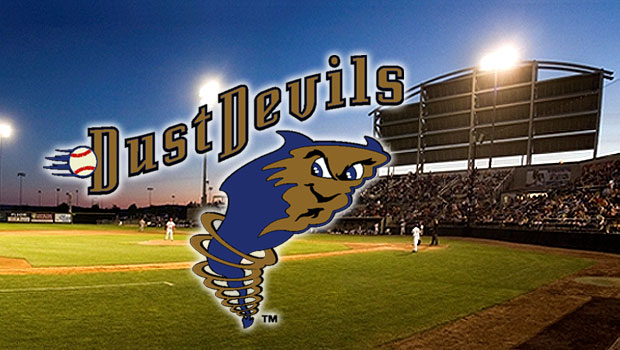 By Heath Harshman, Tri-City Dust Devils
PASCO, Wash. -- Outfielder Derek Jones, the Colorado Rockies' eighth round selection in the 2012 MLB First-Year Player Draft, will be returning to Gesa Stadium for the second time this season. After playing in the second annual Cougar Diamond Classic in Pasco earlier this year, Jones will join fellow Washington State University alumnus Matt Argyropoulos on the Tri-City Dust Devils roster to begin his professional baseball career.
Jones was an All-Pac-12 Conference honoree in 2012 and is the highest Cougar outfielder drafted since Jason Grove in the third round of the 2000 Draft by the New York Yankees. He leaves Washington State as the Cougars' career record-holder in home runs with 41. Jones ranks on the Washington State all-time list in total bases (third, 414), RBIs (fifth, 164), runs (ninth, 164) and hits (10th, 227). As a senior, Jones batted a team-leading .335 with 17 doubles, three triples, nine home runs, 45 RBIs and 11 stolen bases (in 13 attempts). In addition, he received All-Pac-12 Academic honorable mention.
Fellow Rockies draft picks making their professional debuts with the Dust Devils include their 2012 MLB First-Year Player Draft third round selection, catcher Tom Murphy out of the University of Buffalo. Murphy batted .311 in 56 starts for the Bulls, hitting 13 home runs, driving in 51 runs and earning a slugging percentage of .616. Rockies fourth round selection, relief pitcher Seth Willoughby, will also start his professional career with Tri-City. Willoughby, out of Xavier University, was the Musketeers' closer in 2012, earning 12 saves in 25 appearances with a 1.01 earned run average and 2-1 record on the season.