Phase II of Steptoe Street Extension project underway
Posted:
Updated: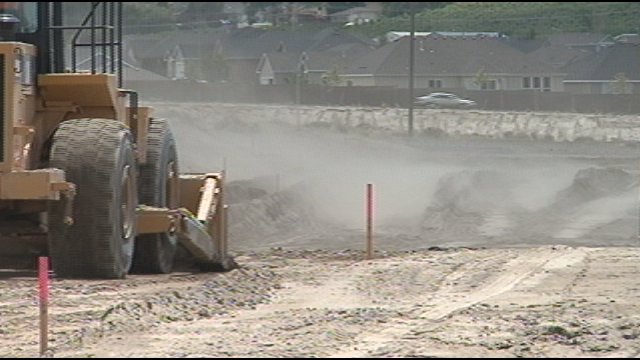 KENNEWICK, Wash. -- An NBC Right Now Viewer wanted to Connect with Shane and emailed him recently with some questions about the Steptoe Street extension project in Kennewick.
"Is the excavation work near Clearwater and Clodfelter part of the Steptoe extension? Will the new road go over or under the railroad tracks, and how far will Steptoe be extended during this phase?" asked Charles.
The City of Kennewick Engineering Services Manager, Engineer Steve Plummer says Apollo construction crews have been working for the last two weeks on Phase II of the project.
Plummer says during Phase II, they will extend Steptoe Street and sidewalks which currently end at Center Parkway, past Clearwater to 4th avenue. He says they will also built a bridge for the railroad tracks, and Steptoe will run underneath them. He hopes Phase II will be finished by the end of 2012.
The total cost is about $4.7 million. The street portion runs about $2.5million and most of the money is covered by grants, the State Transportation Improvement Board Grant and Federal Surface Transportation Program Grant. The city will contribute 50,000. The bridge portion will cost $2.2 million, and will be done by NSF.
On the other side of Kennewick, there is work being done at Hildebrand Boulevard in the Southridge area.
Plummer says within the next two to three years, Phase III will connect Hildebrand to Steptoe, and the city is in the process of mapping out those plans right now.
"I think we'll see a lot of good development as a result of this, a redistribution of traffic. it should take some of the congestion, off of Columbia Center Blvd. it's going to change the way people drive around here," says Plummer.