Public defenders get new case limits
Posted:
Updated: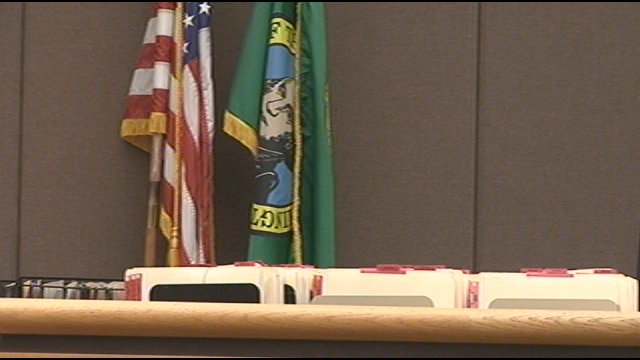 KENNEWICK, Wash.-- The Washington State Supreme Court recently decided to set limits on the number of cases public defenders can take on.
State supreme court justices voted 7-2 to limit the number of cases public defenders can handle per year. There were a couple cases in recent years where public defenders didn't take enough time to look over a case and the client suffered because of it. This new law should give attorneys more time to focus on cases, but it could force some good lawyers to leave the public system.
The decision to limit the number of cases they take on is creating lots of administrative work and it could push some defenders to focus only on private work to avoid a pay cut.
Eric Hsu of the Benton and Franklin Counties Office of Public Defense, says they have to now sift through all the cases to find out how each counts toward to the newly set limits.
"We're going to have to go through the entire case load that is assigned to attorneys and figure out what kind of cases they are individually and basically apportion case credit according to how difficult each case is to defend," says Hsu.
Local attorney, Salvador Mendoza, takes both private and public cases. He says these limits could really change up who the public defender are here.
"You essentially have private attorneys deciding to take on public defense cases who now are going to be limited in the amount of private cases that they can take or decide not to take public defense cases," says Mendoza.
Some local attorneys have already indicated that they will likely have to end their public defense contracts and Mendoza understands that.
"They have to support their families. If they have to make a decision between taking on public defense cases or being able to provide for their families, the decision is going to be easy," says Mendoza.
The new ruling has good intentions, but hiring more attorneys to cover the load could impact local budgets and could push some attorneys to leave public defense work entirely.
"These are my most experienced public defenders. The ones that are taking the most serious cases in superior court, who are really serving our clients the best. To lose that talent would be something that would be something very detrimental to what we provide to the community," says Hsu.
This new rule will take effect in September of 2013, giving offices of public defense time to assess case load numbers and avoid hits to current budgets. The number of felony cases will be capped at 150 and misdemeanor cases at 300 to 400.