Tri-Cities Community Health clinic will build new facility in Richland thanks to grant
Posted:
Updated: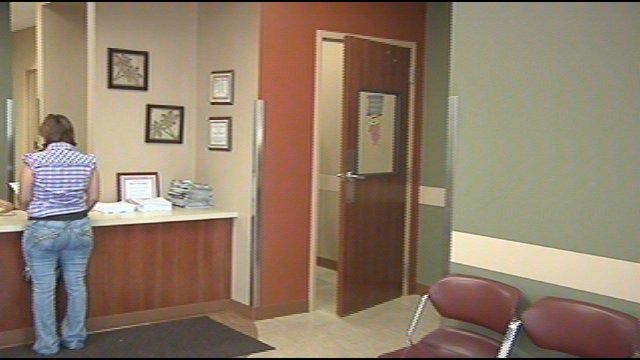 PASCO, Wash. -- Health and Human Services (HHS) Secretary Kathleen Sebelius announced awards of new grants made possible by the health care law to expand community health centers.
The grants awarded to 219 health centers will help expand access to care for more than 1.25 million additional patients and create approximately 5,640 jobs by establishing new health center service delivery sites.
"The health care law is making our community health centers stronger and ensuring more Americans get the care they need," said Secretary Sebelius.
Community health centers work to improve the health of the nation by ensuring access to quality primary health care services. The awards announced today total $128.6 million and will go to community health centers in 41 states, the District of Columbia, Puerto Rico and the Northern Mariana Islands.
In Washington state , a total of $2.7million will be distributed amongst 5 clinics, which is Some good news for the Tri-Cities Community Health Clinic and the Yakima Valley Farm Workers Clinic.
Tri-Cities Community Health Clinic, formerly known as La Clinica is getting $650,000. CEO Al Cordova says the money will go toward a new facility in Rchland. He says it will provide health care access to an area that's has a reputation for affluence, but in reality has a lot of poverty.
Cordova says 25 percent of patients in Benton County are 200% under federal poverty guidelines, and 13% are 100% under the guidelines. He says those are the people they're trying to reach.
"We don't turn anybody away, irregardless of ability to pay. This would provide an important level of access to primary care," says Cordova.
He says currently, 57% of the Tri-City Health Clinic's patients are medicaid patients, and 22% have no insurance at all.
The Yakima Valley Farm Workers Clinic in Toppenish is also getting a grant of more than $430,000.
Cordova says there is a two year time line to get the clinic up and running. He says they plan on leasing space, not building a facility from scratch. He also says a challenge is recruiting the right staff. He says they are in the process of hiring 3 physicians, 3 mental health counselors, one dentist, a nutritionist and several case managers for the new facility.
He anticipates this will create about 75 new jobs.
As community-based and patient-directed organizations, health centers are well positioned to be responsive to the specific health care needs of their community. Through the Affordable Care Act's commitment to expand access to high quality health care for all Americans, these grants will support establishment of new full-time service delivery sites.
Nationally, 5,640 jobs will be created through the awards announced Wednesday. Since the beginning of 2009, health centers have added more than 25,300 new full-time positions.