Tri-Cities is one of the 9 Fastest Housing Markets in the U.S.
Posted:
Updated: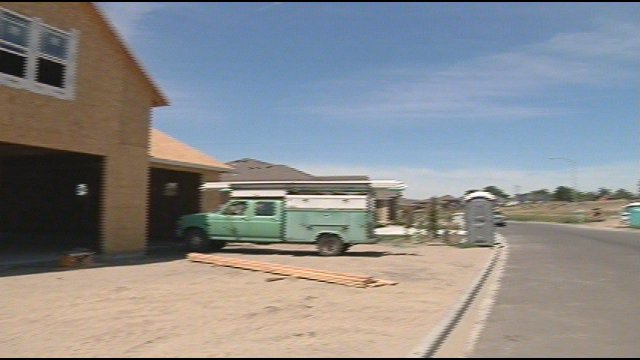 RICHLAND, Wash. -- While the real estate market continues to struggle across the US, the Tri-Cities has made the list of one of the fastest growing markets in the country. According to the Wall Street Journal, Pasco-Kennewick-Richland is the one of nine cities to have home values projected to grow by more than 3%.
According to the Case-Shiller Housing Index, house prices in the US are projected to decline 4% by the end of this year. Out of 384 of the United States' largest metropolitan areas examined by the Case-Shiller Housing Index, only 50 of those will remain unaffected by the dropping prices while as a whole, prices are projected to decline for at least another 12 months before things start improving.
Without those 50 fortunate areas where housing prices are expected to increase, the gains will be not be extraordinary, but rather quite modest.
Our area's home values are projected to grow by 3.6% this upcoming year. Paul Roy, a realtor with Coldwell Banker Tomlinson says he's seeing a few things in the area. "We're seeing more buyers taking advantage of the extremely low interest rates. We are seeing more inventory. We're also seeing our days on market for those homes that are priced competitively for the market, those houses are getting multiple showings and multiple offers in less than 30 days"
Dave Sparks is building a new home in the Heights at Meadow Springs Community in South Richland. He said it took him ten days to sell his old home in Horn Rapids. "This is the second house we've sold in the last three years, and both times within 30 days," says Sparks.
He says the area is up and coming. "There's about five or six houses here that have been built in the last six months. There's been 3 or 4 sold already in the last few days around here."
Roy says while values all around the US are dropping, this entire region is picking up. Here is the list of the nine fastest growing cities (metropolitan areas in the US)
1. Madera-Chowchilla, CA
2. Glen Falls, NY
3. Medford, OR
4. Coeur d'Alene, ID
5. Hagertown-Martinsburg, MD-WV
6. Eugene-Springfield, OR
7. Lewiston, ID
8. Kennewick, Richland, Pasco, WA
9. Danville, VA