Insurance company ends contract with dermatology clinic
Posted:
Updated: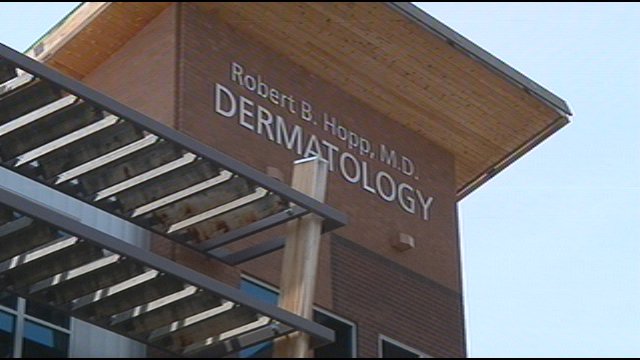 KENNEWICK, Wash.-- A squabble between a local dermatologist's office and one of Washington's largest insurance companies has left thousands of patients caught in the middle.
Kennewick's Center for Excellence in Dermatology has more than seventeen thousand patients and the ones with Premera Blue Cross will no longer be covered. The insurance company terminated their contract with the clinic earlier this month. It makes life difficult for patients who depend on treatment they can only get there.
Tanner Gatherum has a rare skin disease many doctors couldn't diagnose but then his family found Dr. Robert Hopp, who's helped him get better.
Their family has Premera health insurance and will no longer be covered at Dr. Hopp's clinic. Tanner's father, Paul Gatherum, says they don't want to see anyone else.
"As parents that's the worst situation you ever want to be in. You can't help your son. Dr. Hopp was able to help us when we needed it," says Gatherum.
Dr. Hopp went through an audit dispute with Premera and believes the company ended their contract out of retaliation.
"I don't think it's fair that Premera would do that to their patients and kind of leave them to fend for themselves over a business decision," says Dr. Hopp.
Dr. Hopp uses a unique laser technology to treat Tanner's skin. Now, Tanner will have to go to Spokane to get those treatments, which may not happen because of the expense involved.
"They're not letting us go to the best dermatologist in the area. He was the only one who took the time to figure it out and he's the only one I would trust with my son," says Gatherum.
"Tanner I'll remember for the rest of my life. He's really the only patient that I ever went home and cried about after I'd seen him. I've been treating him now for eight years. He's close to my heart," says Dr. Hopp.