Richland company gets DOE grant to help ease pain at the pump
Posted:
Updated: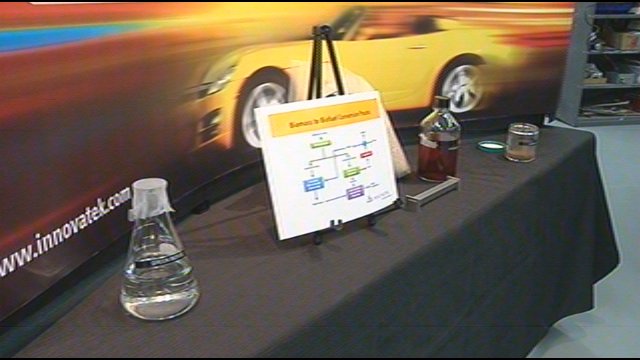 RICHLAND, Wash. -- In May, as part of National Small Business Week and to highlight President Obama's focus on small businesses as leaders in an economy built to last, the U.S. Department of Energy today announced $11 million in innovative research and technology grants of up to $150,000 to nearly 70 small businesses nationwide.
One of the companies selected to receive a grant for a small business technology and research project is Innovatek, Inc. in Richland, Washington. This project will improve the economics of biofuel production by developing catalysts, enzymatic extraction, and micro]structured processing technology. Wheat straw, a predominant agricultural waste in the Pacific Northwest, will be used as the biomass feedstock in this project.
"The United States spends one billion dollars everyday on imported foreign oil," says Patricia Irving, the CEO and President of Innovatek, an advanced research and development company which focuses on advanced energy, specifically renewable energy. Irving once worked as the Vice President of Technology Integration for Battelle. She wanted to see all the hard work done there come to fruition.
"I started this company because I wanted to see technology go from the laboratory bench which is what I was involved with when I was at PNNL, and move it into the market place," says Irving. So on July 1st, the company will receive $150,000 to kick of their newest project. Turning wheat straw, an abundant waste product in Washington into biofuel, but do it in a cheaper manner.
"This product is equivalent to petroleum fuel, so you won't get a hit on your gas mileage because it has the same energy content as petroleum fuel." says Irving, but she says it currently costs three times what we pay at the pump, about $12 a gallon.
"What we're doing will help reduce that price, and in fact the department of energy has a goal to bring the price of this process down so that its competitive with petroleum fuel by the year 2017,"
If they can prove the research they are doing in collaboration with WSU Tri-Cities Professor Xiao Zhang is working, the company will receive $1 million to finish the project. The DOE is investing in this for obvious reasons.
"By producing that fuel ourselves, from a domestic source, we will be enhancing our national security, we'll be creating jobs, we'll be enhancing the economy, and we'll be improving the environment," says Irving.