B-17 Bomber in Yakima until Thursday
Posted:
Updated: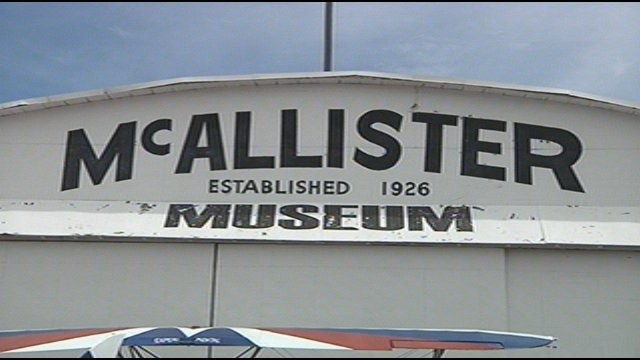 YAKIMA, Wash.-- A B-17 bomber from World War 2 will spend the next few days in Yakima.
Not only can you go get an up close look at the historic airplane; you even have the chance to take a flight.
It's called "Sentimental Journey" and it'll be at the McAllister Museum of Aviation in Yakima for the next few days. Crews will give tours of the plane for $5, but for $425, you can ride in it.
World War 2 Veteran J Lee Tobey missed out on the flight the last time it came through town.
"I didn't know they were taking World War 2 vets. I thought I'd take a chance this time."
Tobey hopes to ride for the memories. For the pilots, it's about preserving a piece of our history and having a connection to it.
"As you're flying along you start thinking about the crews that flew them under combat conditions..." says Co-Pilot Dick Markgraf.
Of course the plane isn't perfect.
"They're oily engines... They drip oil and they smoke and it's just the typical way they were."
For passengers, enduring shakes at take off is definitely worth it.
"Really noisy but we had earplugs… Umm... Just terrific once you get up there... Unbelievable... Unbelievably smooth once you got up here too," says Passenger Jeanne Emhoff.
The plane is in town until this Thursday. It's at the McAllister Museum of Aviation. To arrange a flight reservation you can meet crews outside the museum near the bomber.