State legislators discuss saving tourism industry at Walla Walla meeting
Posted:
Updated: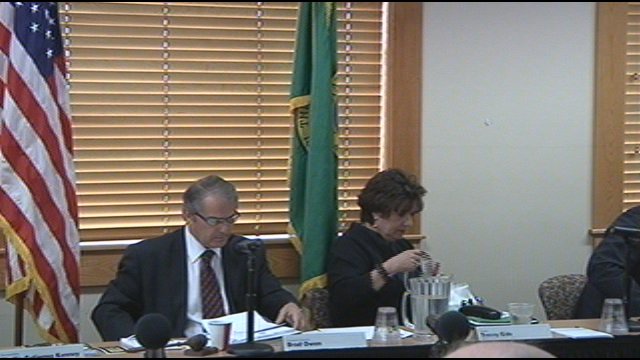 WALLA WALLA, Wash.-- Lieutenant Governor Brad Owen came to Walla Walla Tuesday to meet with a group of legislators from across the state. They're concerned about the future of Washington's tourism industry that's has taken a big blow from budget cuts.
Legislators and tourism officials came together today to find ways to keep our tourism industry prospering after the state's tourism office was cut last year. They met at Walla Walla Community College. They chose Walla Walla because it has successfully found new ways to draw tourists.
Tourism is big bucks for Washington and officials in government and tourism realize our state can't afford to let it slip away. The Legislative Committee on Economic Development and International Relations met in Walla Walla to make it a priority.
State Senator Mike Hewitt, is focusing in keeping tourism strong here.
"It's the fourth largest industry in the state of Washington. We want to make sure we take care of it. I'm a little dismayed we had to let tourism go," says Hewitt.
Lt. Gov. Owen says that the state isn't really saving money by cutting the tourism office from the budget.
"People come from around the world here. The numbers are staggering. So it's not a cost to the state. What we need to recognize is that it's an investment that returns us money into the cost. It more than pays for itself," says Owen.
The tourism industry went down with the economy, but legislators aren't willing let go of it just yet.
"Allow the industry to be the executive director of the effort. Let the state be a partner but be a significant partner in investing in the promotion of the state of Washington," says Owen.
"We just have to go back and be more of an advocate in the legislature for how valuable tourism is for the entire state of Washington," says Hewitt.
Walla Walla is serving as an example of a region that's successfully growing tourism through promoting their wine country by bringing both government and tourism industries together.
"Really the thing I think we've shown here today is that Walla Walla is leading the way in collaboration," says Hewitt.