Sweets drop nail-biter to Bend, 1-0
Posted:
Updated: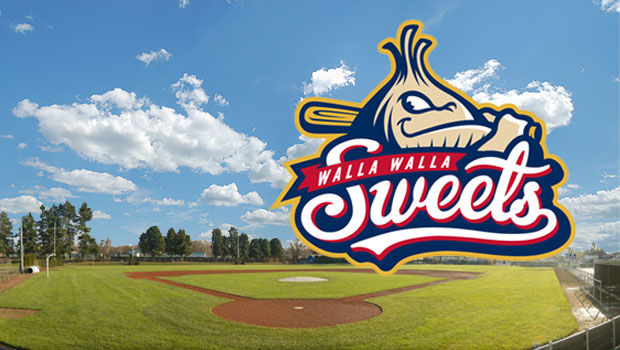 By Walla Walla Sweets
WALLA WALLA, Wash. – Walla Walla put the winning runs on base in the bottom of the ninth inning but Logan Frandsen made a shoe-string catch in right-center field as Bend held on for a 1-0 victory on Tuesday night at Borleske Stadium.

The loss snaps the Sweets' (7-13) three-game win streak and it's their fourth this season against the Elks (9-9). The teams will finish their three-game series over the next two days.

On Tuesday, Bend scored the only run they would need in the top of the second inning. Tommy Pluschkell walked on four pitches to start the inning, moved to second on a sac bunt and scored as Jordan Copeland flared a single down the right field line with two outs.

It was a pitcher's duel after that. Four Bend pitchers combined to limit the Sweets to just four hits. Patrick Keane started and lasted three innings. He induced a Kalani Brackenridge ground ball to end the second and start a string of 21-straight batters set down by Bend pitching. Keane tossed a perfect third, Daniel Chavez tossed three perfect innings and Jordan Spencer followed with 2 1/3 perfect innings.

Walla Walla finally got its first baserunner since the second as Brett Jacobs was hit by Trevor Hildenberger with two outs in the ninth. Spencer O'Neil followed with a single to right field to put runners on the corners for Zeile. Playing in his first game with the Sweets, Zeile lifted a two-strike pitch into right-center that both Joey Mathews and Frandsen converged on. The two appeared to lose the ball in the lights before Frandsen reached down to catch the ball just inches off the turf.

The loss overshadowed a dominant pitching performance from Arturo Reyes. Making his fourth start of the summer, Reyes settled down after the first two innings to allow just one hit the rest of the way. He tossed a complete game, allowing one run on four hits while striking out seven.

He got some big help from Zeile in the field. A pair of two-out hits started a Bend rally in the first but Zeile laid out down the third base line to take a sure double away from Steven Halcomb. It was Zeile again in the eighth making a diving catch to rob Mathews of an RBI. Zeile capped his strong defensive showing with a nice backhand play at third to end the ninth.

The Sweets have dropped four games to Bend this season and all have been by three runs or less. Walla Walla will send Kyle Kingsley to the mound in game two of the series on Wednesday at 7:05 p.m.