Families learn about healthy eating in Lourdes program
Posted:
Updated: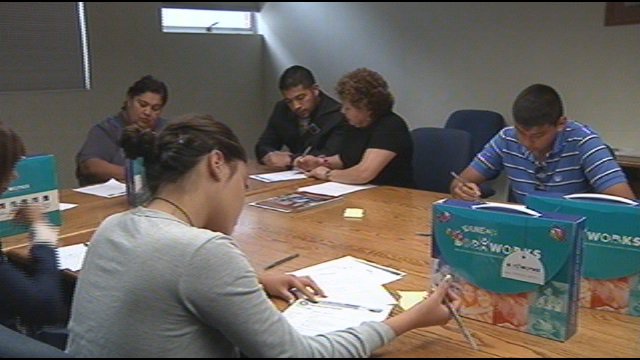 PASCO, Wash.
Lourdes Health Network is tackling obesity in our community head on with a free obesity prevention program for families.
Since starting a few months ago, the Lourdes registered dieticians have already helped a handful of families learn about things like carbohydrates and sugar. This week several more families graduated from the program, and they told NBC Right Now they are now on the path to a healthy life.
"We want them to be empowered to make good choices. As far as eating and activity level, we give them a lot of tools," said Registered Dietician Katie Culbertson.
The Tri-Cities recently made headlines for being one of the most obese metro areas in the country. Culbertson says that was a reality check that helped the BodyWorks program get off the ground. "It was reassuring that we were doing something that our community needed. And it helped us release more funds to do this program,"said Culbertson.
15 year-old Vanessa Valencia is completing the program with her family. She now thinks twice before reaching for bad food, "I would eat a lot of carbs. A lot of unhealthy junk food at school. But now that I've learned to read labels and just know how much sugar and carbs it has."
The program is set up so that families can work together and support each other. With two dieticians in each room, they also take a hands-on approach to show people what they're eating. "We have the participants measure out the amount of sugar they're consuming and look at it," said Culbertson.
The BodyWorks program is free. The third session will be starting in October and will be available in both English and Spanish. People can call 509-542-3052 for more information.