Idaho couple brings technology to search for missing 14 year old boy
Posted:
Updated: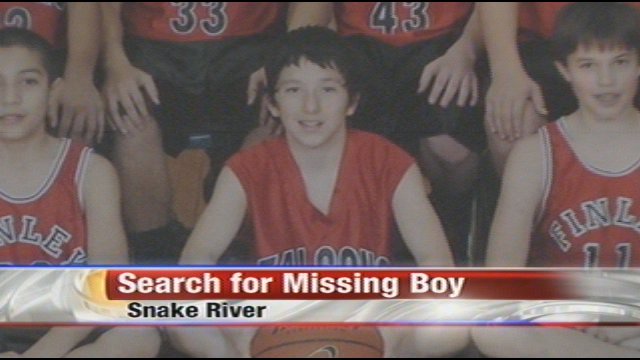 BURBANK, Wash. -- Dozens of volunteers spent hours on the water Wednesday, but still no luck finding missing 14 year old, Timmy Bowden.
Bowden disappeared after the boat he was on sank at hood park early Sunday morning. 16 volunteers with Columbia Basin Dive Rescue have been working all day in shifts
"The visibility is maybe 2 feet. So if you can picture you're on a football field at night, no lights, and you've just got to crawl around on your hands and knees and find a contact lens," says John Pielli with dive rescue.
With the request of the boy's family, the group got some help from an Idaho couple who came with some special technology, a boat with side scan sonar.
"We've searched as deep as 850 feet before, it uses sound to create images of things that are on the bottom, much like ultra sound. And we can see in real time the bottom of what we're going over, traveling over," says Gene Ralston who owns the boat.
Gene and his wife Sandy have been helping in recovering drowning victims for almost 30 years. They had more than 77 successful missions in the last 11 years, all over the world.
They only ask families to cover their expenses. Rolsten says they're usually $10-15 thousand dollars in the hole each year but they say what they provide people is worth it.
"I can say we are very compassionate. We know what its like for families to lose someone and not be able to find them. One of our searches this spring was for a man who had been missing for 15 years,. His family had totally given up hope on ever finding him. And found us on the Internet. We were able to find him and helped with the recovery," says Ralston.