Vandalism problems at local library
Posted:
Updated: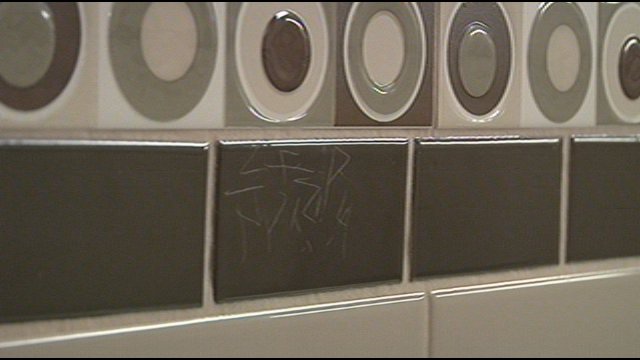 YAKIMA, Wash.-- NBC Right Now is keeping tabs on your taxpayer money. Vandalism at the newly remodeled Central Library in Downtown Yakima could end up costing taxpayers in the end.
We see it every day around Yakima, graffiti. And now the newly renovated library on North Third Street is dealing with the issue too.
The public library was reopened about a month ago, a half million dollar remodel to improve the building, provide more space for books and computers, and move restrooms to the main floor.
But now, library staff is having to deal with a new problem, vandalism in the restrooms.

There have been several complaints about graffiti and even people carving things into the tile, something that the managing librarian says costs taxpayers in the end.
"What we try to do is to protect taxpayer property. This is the public library so taxpayers are in some ways the owner," said Francisco Garcia-Ortiz, PhD, the library's managing librarian.
Garcia-Ortiz says the issue also adds to the workload of the already over-worked staff.
He says they've received a ton of positive feedback, but are struggling to keep vandalism down.
Staff has increased their rounds throughout the building to keep an eye on problem areas, but they ask folks to report any vandalism when they see it.