Nearly perfect for Walla Walla's Tyler Roberts in win over Bend
Posted:
Updated: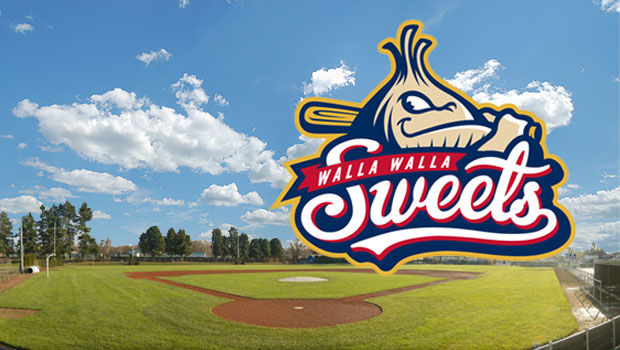 By Walla Walla Sweets
WALLA WALLA, Wash. – Tyler Roberts was perfect through five innings and the Sweets scored runs in three-straight innings to earn a series victory over Bend with a 5-1 victory on Thursday night at Borleske Stadium.

The Sweets (9-13) have now won each of their last two series and are now just four games below .500. The Elks (9-11) ended their six-game road trip with a 1-5 record.

Making his fourth start of the summer on Thursday, Roberts was magnificent throughout. Perfect through five innings, Roberts allowed a leadoff single in the sixth to snap break it and lasted seven innings, allowing one run on three hits. Over the course of the first five innings, only two balls left the infield, both Steven Halcomb flies, and Roberts picked up four strikeouts. Of the first 15 outs, seven were ground balls to Shane Zeile at third.

Despite Roberts' outstanding start, the game was still scoreless in the bottom of the fifth. Michael Dingilian struck out the first batters in the inning but surrendered a two-out single to Kalani Brackenridge. Ryan Cooper followed by lacing a double into the left-center field gap to score Brackenridge from first and make it 1-0.

Roberts then worked out of his first jam in the sixth inning, leaving Parker Guinn on third base with a strikeout. Guinn led off the inning with a ground ball to deep short that he just beat out. The Sweets used that momentum in the bottom of the sixth to plate another run. Zeile started the inning with a swinging bunt single and Spencer O'Neil and Nick Vilter were hit back-to-back to load the bases with no outs. Ben Ruff came through in the clutch, knocking a single up the middle passed a drawn in infield to make it 2-0. Brandon Snyder ended any other threat with a ground ball and a 4-6-3 double play to end the inning.

Bend then awoke in the seventh. Darian Ramage led off with a single, moved to second on a sac bunt and went to third on a ground ball to short. Halcomb eventually drew a two-out walk and stole second to put the tying runs in scoring position. Pinch-hitting, Grant Newton slapped a single to right that scored Ramage easily but O'Neil came up throwing to the plate in right. His throw was right on the mark and Jarrod Turner applied the tag just before Halcomb crossed the plate to keep the Sweets on top, 2-1.

Walla Walla then put the game away in the bottom half of the inning. Brackenridge walked to start the inning, Cooper picked up a bunt single and Alex Bonczyk moved both up with a sac bunt. Bend then intentionally walked Zeile to load the bases but Jordan Spencer hit O'Neil with an 0-2 pitch to force in a third run. Vilter then followed with a sharp single up the middle to score two and make it 5-1.

Joe Arlt and Simon Anderson did the rest, tossing scoreless innings in the eighth and ninth, respectively. Arlt has allowed just one run over his last 12 1/3 innings out of the bullpen. Cooper finished with three hits and has now hit safely in eight-straight games. Brackenridge and Zeile both scored twice in the ballgame.

The Sweets are back at home again on Friday as they open a mini two-game series against East Division rival Bellingham. Hunter Virant will make his first home start on Friday, with first pitch scheduled for 7:05 p.m.