Overgrown brush can cause problems for local neighborhoods
Posted:
Updated: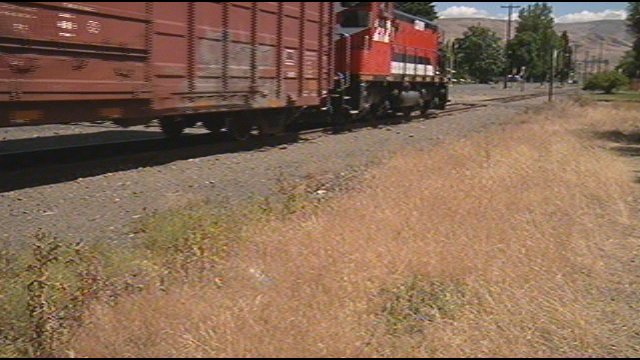 YAKIMA, Wash.-- A viewer in Yakima called us about a dangerous situation next to his house. It's empty land with overgrown brush, and he's worried it could go up in flames.

Al Marque says he's worried that with the Fourth of July coming, fireworks could set it off.
The problem is he hasn't gotten any help from the city and can't figure out who's responsible for the lot. And since he had a stroke in 2000, he's just not able to clean it up himself.
"Last year that part of the, their grass got caught on fire and burned that section and that's what's going to happen this year. They're going to burn this and I hope it doesn't burn my house," he said.
Marquez says he's been getting no help trying to find out who owns it, though.
"They send me letters telling me I better clean it up. Well it's not my property, it's theirs," said Marquez.
The city's supervising code inspector says this isn't an uncommon problem either.
"Especially this time of year, you get a big rain and stuff grows up tall and then pretty soon the sun comes out and dry's it all out and turns it into a fire hazard," said Glenn Denman.
Denman says people should call the city's Code Compliance Hotline at 576-6657. The city will work to find the owner and get the problem fixed or the owner could face huge fines.
But that's no help for Mr. Marquez who's still left with a dangerous patch of grass that could spark up at any time.
"I can't even go anywhere for the Fourth of July. I have to sit here and make sure my place doesn't burn down," he said.
Marquez said he's called the hotline number several times, but the city says they have no record of his complaint.