Benton City Styrofoam house gains international attention
Posted:
Updated: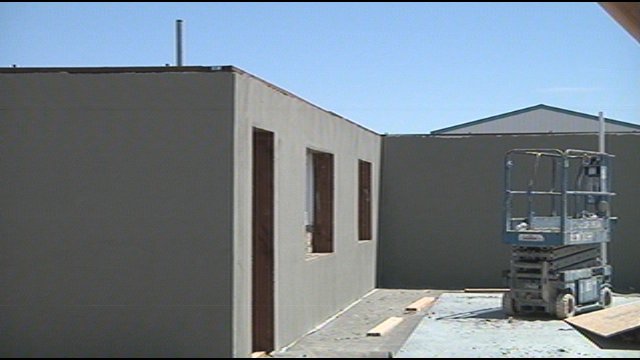 BENTON CITY, Wash.-- The Mid-Columbia is getting its first Styrofoam house. It's getting attention from people internationally and will even be featured on the television series Designing Spaces.
It's a growing trend in construction as a green alternative.The Styrofoam house is made out of block consisting of Styrofoam, plastics and cement, which actually forms something a lot stronger than you'd think.
It makes everyday Styrofoam waste, a non biodegradable product, into something very useful.It can even save you on your electricity bill.The strong Styrofoam blocks can withstand any type of weather and keep out hot or cold temperature.The product was first used during the Gulf War for bunkers. In 2010 it became available for residential and commercial use.
Tony Brown, an APEX wholesaler says they ran it through many tests.
"We've run 258 mile an hour wind gusts against these buildings to see if we could blow them apart. We've used C-4 dynamite trying to blow the walls up. We've shot 2 by 4s that are 8 feet long out of a cannon," says Brown.
The Styrofoam blocks are called APEX blocks and hundreds of houses are going up across the country made out of the product. It can save owners up to sixty-five percent on their energy bill. The subdivision Valley View Estates in Benton City thought the product would sell here. Another benefit of the product is the quick construction time.
"You could do this house in four days. Getting it up, getting it poured and getting it sealed," says Brown.
The Benton City house has gained so much attention that a representative from Chile, Habitat International and guests from all over the world came to see it.
The Designing Spaces episode featuring the Valley View Estates house will air in early September on the Lifetime network.