Healthcare Reform effects on Washington residents
Posted:
Updated: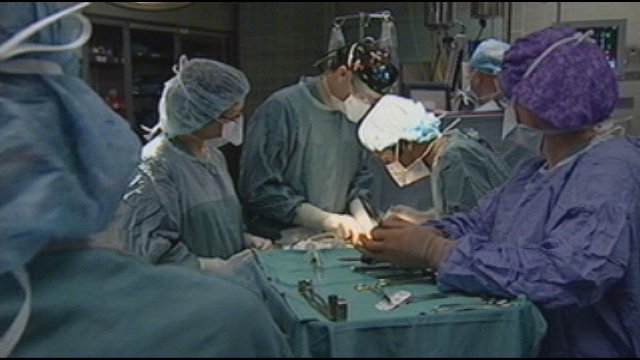 KENNEWICK, Wash. -- Starting January 1, 2014, The Affordable Healthcare Act will require everyone in the country to have health insurance. Since not everyone can afford to do that, each state has to work out a plan to make it happen.
Washington, unlike many states in the country, has been preparing for several years, and is actually ahead of the curve. "It's not an easy undertaking, but we're well on our way. we're number two in the country, in terms of being give the grant to move forward. so we'll be open for business when we need to be. To the other states I think they're going to struggle," says Governor Chris Gregoire in Thursday conference.
Gregoire laid some major changes coming to the state. "We expect about 500,000 people living in poverty today will be eligible for the medicaid program."
There are currently 1.2 million people in Washington covered by Medicaid. But that number is going to grow, Jim Stevenson with the Department of Health and Human Services says he anticipates 350,000 new people will be eligible to qualify for Medicaid, and 150,000 people already eligible will sign up. Rules have changed so that Medicaid will cover those without dependents or disabilities whose incomes are up to 138% of the federal poverty level, currently $23,050 for a family of four.
"The Federal government is stepping up in a way they've never done before, providing 100% coverage for the Medicaid eligible for the first few years. 95 percent shortly there after, and 90 percent forever," said Gregoire.
For the other estimated 300,000 uninsured people who make too much money for Medicaid, they'll use the Insurance Benefit Exchange. It's for people whose incomes fall between 139-400% above the poverty line. A family of four earning up to $92,200 would be eligible to get private insurance with the help of federal subsidies on a sliding scale.
33,000 Washington residents currently on the state's Basic Health Program will be rolled into the Medicaid plan.
The Director of Communication, for the Washington State Health Benefit Exchange, Dave Marchand says we are ahead of the curve, because we were the second state in the union to implement the Exchange and a boar, by passing this legislation back in May 2011.
Since then, we have already received $150 million dollars to implement the Exchange and put it to work.
"Health Benefit Exchange is a market place online that provides affordable, accessible, health insurance options, for the hundreds of thousands of individuals and small businesses in our state looking for insurance. Its really what one would term as the Expedia or Travelocity of insurance," explained Marchand in simple terms.